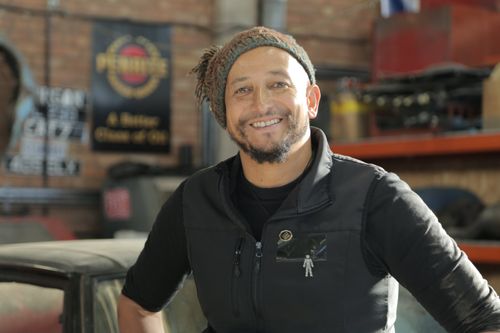 Fuzz Townshend
Fuzz is a classic car restorer, mechanic, director of a classic vehicle restoration workshop, an automotive journalist, TV presenter, drummer, music producer and songwriter!
S.O.S. Workshop Ltd has a well-established reputation for high-quality classic car restoration and recommissioning and is also the home of 8 series' of TV show 'Car S.O.S.' Fuzz has a passion for all things transport related and as well as his passion for classic cars, he possesses an unhealthily deep knowledge of buses and other forms of public and goods transport!

Fuzz also leads a double life as a drummer for some of the UK's best loved bands. He has played with The Beat, The Wonder Stuff, Pop Will Eat Itself, Bentley Rhythm Ace, EMF, Fuzzbox, Lovers Electric and many others.
Library couldn't be loaded. It might not be active.