17 Nov 2021
HMRC supports small businesses and car enthusiasts ahead of new customs rules in January 2022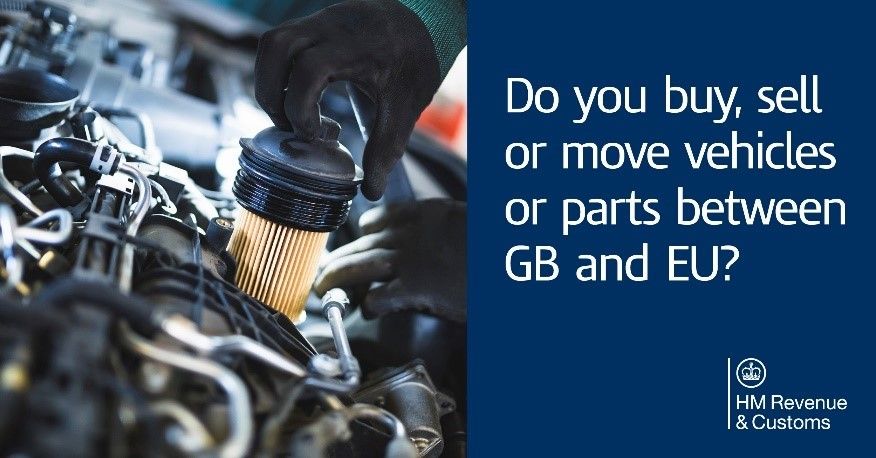 HM Revenue and Customs (HMRC) is urging small businesses and enthusiasts in the automotive sector to be aware of post-Brexit rules when sending and receiving parts from Europe or travelling across Europe to attend events, so you don't get caught out. Since January 2021, customs forms have been required, and taxes including Customs Duty and VAT may be owed when you move automobiles and parts in or out of Great Britain, or under the Northern Ireland Protocol.
From 1 January 2022 you will need to make your customs declarations at the time you bring vehicles and parts into the country, and you can no longer choose to delay your import declarations, as you may have been doing during 2021.. Independent garages and specialist parts retailers are telling HMRC they are not fully aware of these changes. If this is the case for you, go to HMRC's Help and Support page to find out what is changing, and how to get support.
Hobbyists who may want to order a specialist part from the EU to restore a classic car or wish to travel across Europe to a rally could also be affected. You should take action now to avoid delays and unforeseen costs.
Points to note:
For more specific questions about HMRC processes for importing or exporting, please visit HMRC's customer forums.

HMRC customer service advisors are available to answer queries on the Customs and International Trade helpline. They can help with importing, exporting and customs reliefs. The helpline is open from 8am to 10pm Monday to Friday and from 8am to 4pm at weekends. Call 0300 322 9434 to speak to an advisor.
Keep up with HMRC on their social channels:
Twitter: @HMRCgovuk
Facebook: @HMRC
Instagram: @hmrcgovuk