02 Mar 2023
Footman James joins the search for UK's best Barn Find at the show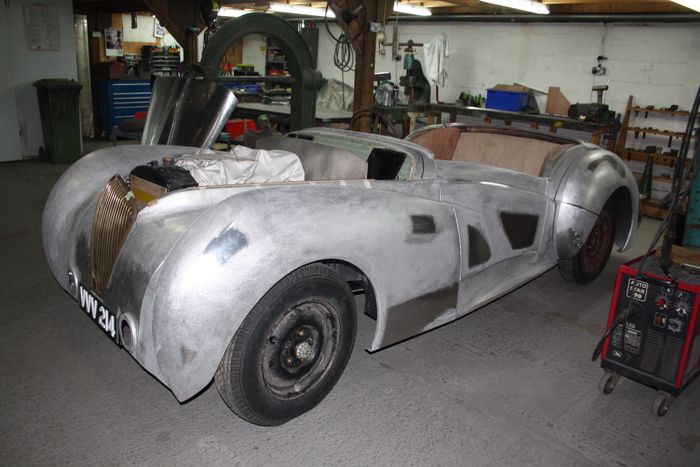 The quest to discover Britain's Best Barn Find is on – and this year specialist classic vehicle insurer Footman James is helping with the search. Across the UK, owners are asked to search their garages, outbuildings, and even the bottom of the garden, for forgotten vehicles to be rescued from the dust to display at the Practical Classics Classic Car & Restoration Show, with discovery+.
Held from 24-26 March, Footman James is working with the show organisers to create the UK's biggest display of 'barn find' vehicles, with visitors invited to vote for their favourite at the three-day celebration of all things restoration.
The search has got off to a flying start with Footman James reaching out to its own 'Coffee & Chrome Collective' community with great results. The Coffee & Chrome Collective is Footman James' friendly, morning classic vehicle meets. Founded in 2019, they've welcomed thousands of classics from all corners of the automotive universe. Completely free of charge, they even throw in two free breakfast baps per vehicle too.
Warren Kennedy is hoping that his very rare and special 1946 Healey Westland gets back on the road after its intriguing history since it was discovered. Chassis A1501 is believed to be the first physical Healey created by Donald Healey, who always claimed it had been broken up in 1948.
Healey restorer Warren stumbled on this discovery after purchasing another of Donald's cars GWD 43 in 2008, which also boasted a modified ash frame. Warren made a duplicate frame and put the original in storage. In 2012, Warren came across the only surviving Healey Duncan Drone and discovered it had a familiar frame he'd seen before. Further investigation, revealed A1501 stamped on the chassis. A1501 with its original body is now being restored back to as Donald first thought his Westland Roadster would be.
Charlotte Moseley, Head of Marketing at Footman James, said: "Restoring classic vehicles, especially in barn find condition, takes incredible determination, skill and passion. Being able to celebrate this aspect of classic vehicle ownership in the FJBF is a real joy. We've already uncovered some incredible stories that we can't wait to share with the audience at the show"
Actor and classic car enthusiast Gary Mavers, best known for drama series such as Peak Practice, Casualty and Emmerdale, is bringing his recent discovery for his YouTube channel Classic Obsession. Find out more at https://youtu.be/gvn_BjIDJGA
Gary was recently invited to the home of a retired doctor and his wife to rescue their beloved Lotus Elite, which has been resting in their garage for the last 15 years. Gary will be bringing the car to the show and sharing his plans to give this 1970s classic a new lease of life.
Adrian Hardy's Hillman Imp is an original car that did the 1976 RAC Rally, sponsored by CCC magazine and built by Andy Dawson. Now a bare shell, this iconic car will be restored and relive its rallying days once again.
If you have a barn find that you would like to display at the show, please get in touch with the show feature creators Poppyseed Media by emailing poppyseedmedia@gmail.com with details of the car, its location and any images.
As well as the barn finds, Footman James will create a 'Restored Revisited' display featuring barn finds that have now been restored to their former glory.