Best Live Demonstration on a Car Club Stand at show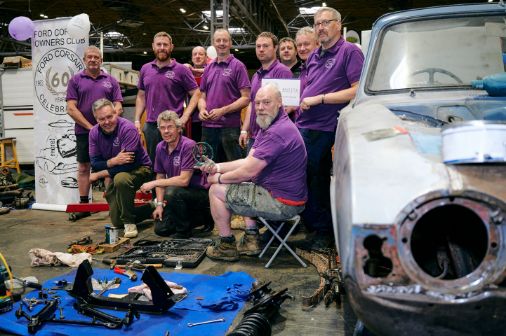 This is awarded for the best presentation of a smaller-scale skill, restoration or maintenance technique which both engages and educates visitors.
The judges were unanimous when it came to choosing a winner. They were all blown away by the scale of demonstrations this club has presented for enthusiasts at the show with all five cars constantly being worked on.
The winner is: Ford Corsair Owners Club