Best Barn Find/Un-restored Car at show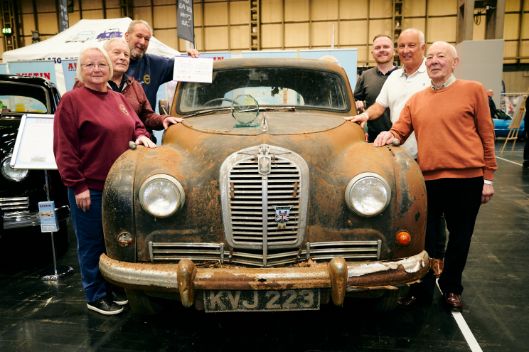 This award is presented to a car that pressed all the right barn find buttons.
It not only has an interesting history but has made its first public appearance at the show after being in storage for over 40 years.
The winner is: John Reed's Austin A70 Hereford on the Austin Counties Car Club stand!