Richard Weaver – 1981 MGB LE Roadster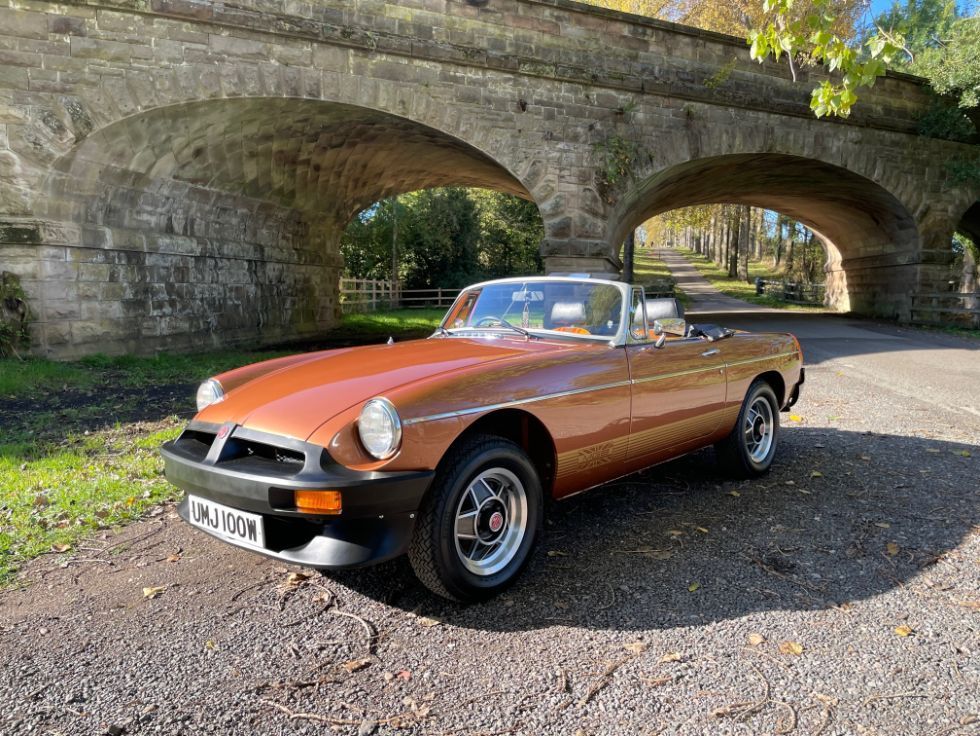 When this proud owner was ready to buy 'the car he always promised himself' back in 2013 he knew it had to be this particular model. It was potentially a light restoration, but then grew into a full nut-and-bolt restoration with a twist.
It started by stripping the body back to bare metal by soda blasting, followed by the fitting of many new-old stock panels including the bonnet and front and rear valances. A pair of rust-free doors were sourced, and the whole lot was treated to zinc primer to protect against future corrosion.
Even the smallest part was replaced or re-plated, and Rav admits to being a perfectionist. "I was unhappy with the standard of the engine bay so I had it stripped and repainted again. This car was built without compromise and the whole project took 36 to 40 months in total."
And it's not just the outside that's been treated to this level of detail. All of the hoses, pipes and bushes have been renewed and the differential, gearbox and steering have been overhauled. And the engine is pretty special, too.
The V6 has been enlarged to 3.1 litres - complementing the GXL 31L registration number - and fitted with new pistons and unleaded cylinder heads, while there's also a new Weber carburettor, electronic ignition and a custom-built exhaust system.
Brake and suspension upgrades along with custom-machined alloy wheels complete the mechanical package, and the interior has been re-trimmed in Nappa leather and top-quality wool carpets. Electric windows and an aluminium dashboard feature, too.
"Now with a new lease of life she's kept in a heated indoor showroom and certainly won't be seeing any rain. The experience of restoring this vehicle has been absolutely amazing and I can say it was definitely worth it."