*WINNER* Paul Clappison – 1989 Porsche 944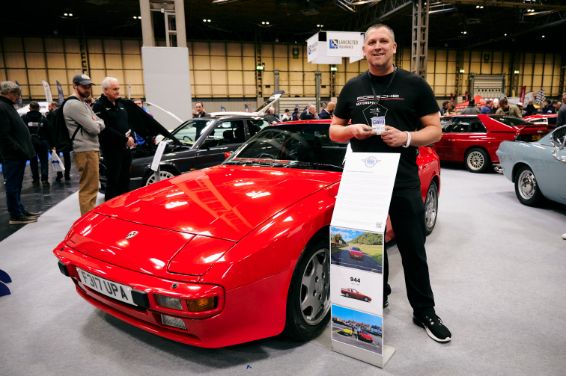 Paul remembers the 944 from when it was launched, and after seeing the cars featured in motoring magazines of the day he vowed he would own one. That's exactly what he's done, buying the example you see here twelve months ago.
"I'd been looking for a while and finally found this on for sale online. I did all of the usual due-diligence and checked its history – I've since been able to trace a number of its former owners – and everything seemed fine. I was also impressed by the comprehensive service history with 31 stamps in the book from new."
He'd certainly found a fundamentally sound 944, although ownership hasn't been entirely straightforward. In fact, evidence of neglect in the few years before purchase has meant spending large amounts of time and money bringing the sporting coupe up to Paul's high standards.
Work undertaken so far has included attention to the paint and a repair to one of the sills, along with fixing inoperative door locks and a troublesome handbrake. He goes on to explain that water leaks into the cabin have been a source of frustration: "it's one of the more annoying problems that I've discovered, and the only way to cure them properly was to strip out the interior."
But it's not all bad news by any means. The 2.7-litre engine is strong and provides ample performance, and having wanted a Porsche that he could enjoy all year round and in any weather this 944 has certainly fitted the bill.
"I love the attention the cars gets, and I've had lots of conversations with people that used to own them and regretted selling. It's not one I'll be parting with, and I'm looking forward to some great motoring experiences with one of my dream cars."