Martin Short – 1983 Ford Capri Cabaret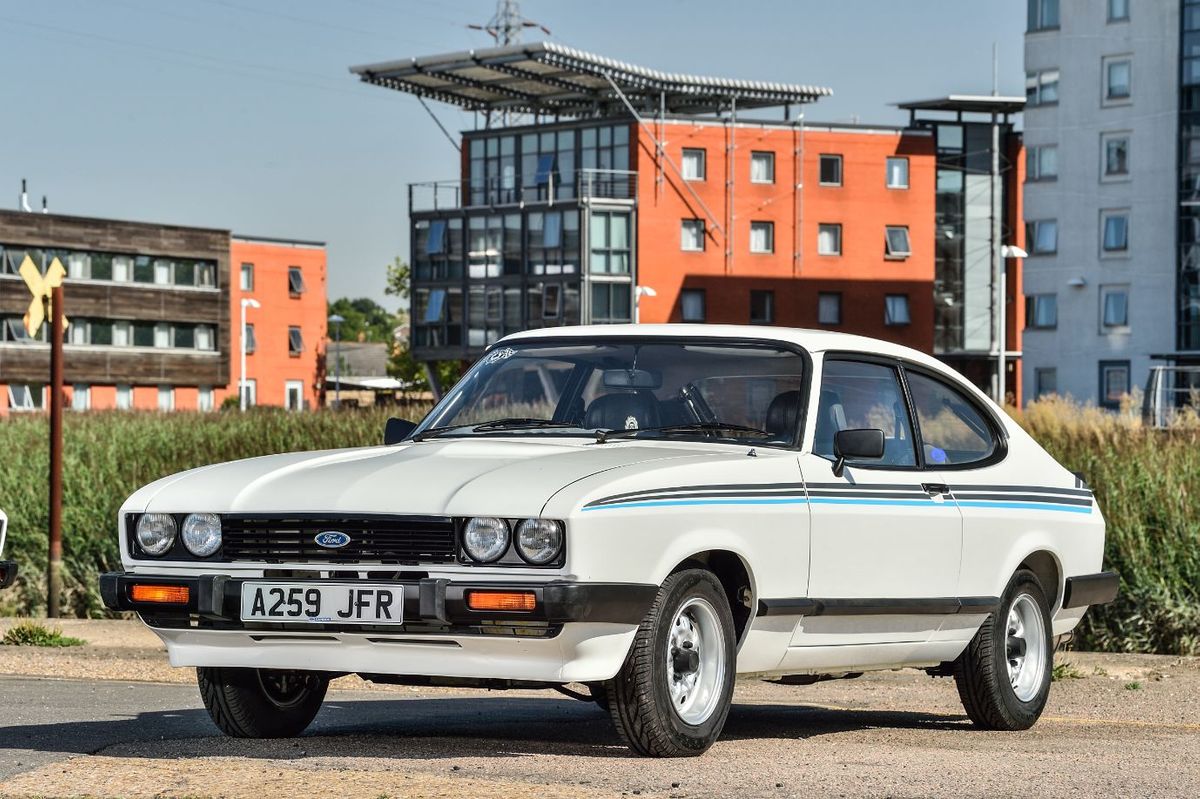 This isn't Martin's first Capri as he owned an identical model back in 1988, but after finding another more than twenty five years later it was sadly written off in a serious accident. Its replacement was the stunning example you see here.
"I retained the badly damaged car and stripped it down so I could save as many reusable parts as possible. Having sourced another good shell I then started on a complete rebuild that took ten months, and this is the result."
As the owner explains this was a full restoration right down to the last nut and bolt, and one that involved sourcing parts from right across the UK. The work began in 2019 and a lot of effort went into the body, ending with a respray in original Ford Diamond White, but there was a lot more to be done…
The brakes and suspension have been completely overhauled and the engine has been rebuilt to 'fast road' specification by the experts at Harris Performance Engines in Kent. Fitted with Weber DCOE carburettors and a custom-made stainless steel exhaust system it now produces a healthy 115bhp – a notable improvement over the 73bhp the Capri had when it left the factory!
All of the effort certainly paid off when this stunning Ford passed its MOT in the summer of 2020, and it's provided plenty of enjoyment ever since. It's no surprise to discover that it's not only featured in a number of magazines but won more than a few awards over the last couple of years, too.
As Martin says, "it feels like a great achievement after such a horrific experience." We couldn't agree more, and for fans of Ford's stylish coupe this example really is a special treat and one we're thrilled to see at this year's show.
Photo credit: Matt Woods Photography