Mark Dwyer - 1965 220 Sb Mercedes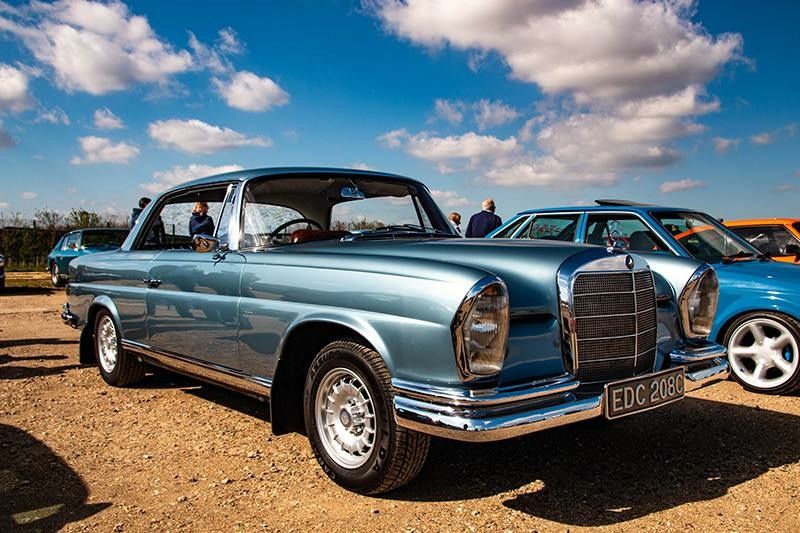 Mark has owned this gorgeous Mercedes for fifteen years, and it has strong childhood memories. "I remember the tall grille and pointed star rising up like a cathedral, and the memory of reaching up and putting my arms around the headlight never went away."
He discovered this one at the back of a dealership in south London, and despite the car looking somewhat neglected he was able to agree a price that was too good to pass up. That it had only covered 500 miles in the previous 25 years came as a surprise, too.
Ownership began with a two-year rolling restoration, with Mark tackling the interior first. "It took me two weeks of painstaking work to reassemble and prepare the wood trim, and I also carried out some repairs to the leather making sure it retained just the right amount of patina."
There was also some attention to the bodywork, including the wheel arches and underneath, before a repaint. It took some time to choose exactly the right colour - the Mercedes had previously been re-sprayed in white to be used for a wedding - but all of the effort certainly paid off. We think it looks stunning.
As for the engine, it was beginning to get a bit tired and when the owner noticed some smoke from the exhaust, he decided on a complete rebuild. "I treated it to an overhaul from top to bottom, and rather than replace the ancillaries I reconditioned them wherever possible - it was important to me to retain the originality and factory look."
This stylish classic gets used all year round, and as well as visiting shows - it's won a few awards along the way - it has also proved popular as a wedding car. It would certainly make any big day even better!