*SECOND PLACE* Jaswant Duley – 1987 Mercedes-Benz 190E 2.3-16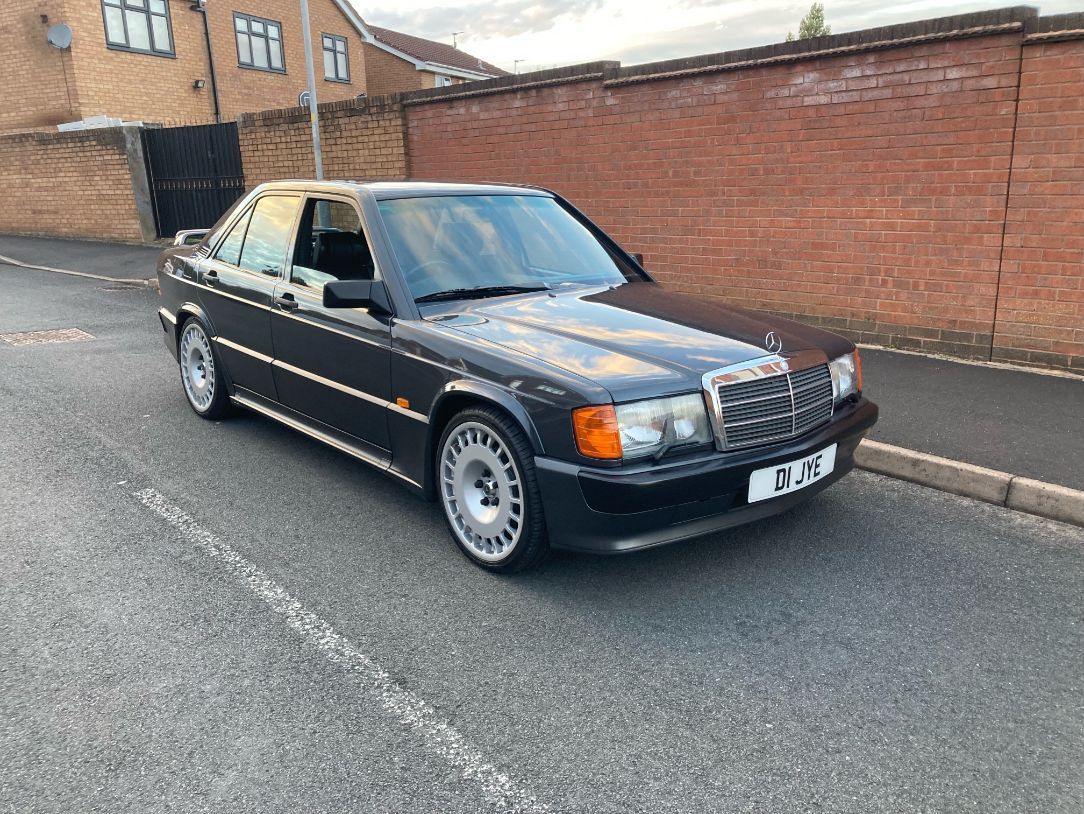 Mercedes' compact 190 saloon was a sales success, but what we have here is the model that captured the imagination of enthusiasts everywhere. Featuring a body kit and an engine fettled by Cosworth, it is rightly sought-after today and Jaswant has owned his superb example since 2015.
"I'd owned one back in 2000 when I was just twenty one, but sold it a few years later when I got married. I really wanted another, though, and in 2015 managed to track down my old car but it was in a sorry state. That's when I found this one."
The owner explains that although it looked okay at first it soon became clear that he had a restoration project on his hands, and it would be the beginning of five years of hard work. "There was a lot of rot to deal with, so the car was stripped down to a bare shell and the engine and gearbox removed."
In fact, that work would include replacement of all four doors, wings, bonnet and boot lid, along with plenty of fabrication to eradicate all traces of corrosion. Only then was the Mercedes ready to be painted, with Jaswant undertaking all of the careful preparation himself.
So it looked great, but the project also involved a complete overhaul of the engine, transmission, suspension and brakes, as well as restoration of the interior. Thousands of pounds were spent bringing the sporting Benz up to this amazing standard, but we think it's been worth every penny.
"I am so happy with the outcome and the way the car looks" says the proud owner. "When driving this car it just brings back memories as if I were twenty one again." We don't think you can ask for more than that.