David Whyley – 1950 Austin A90 Atlantic Convertible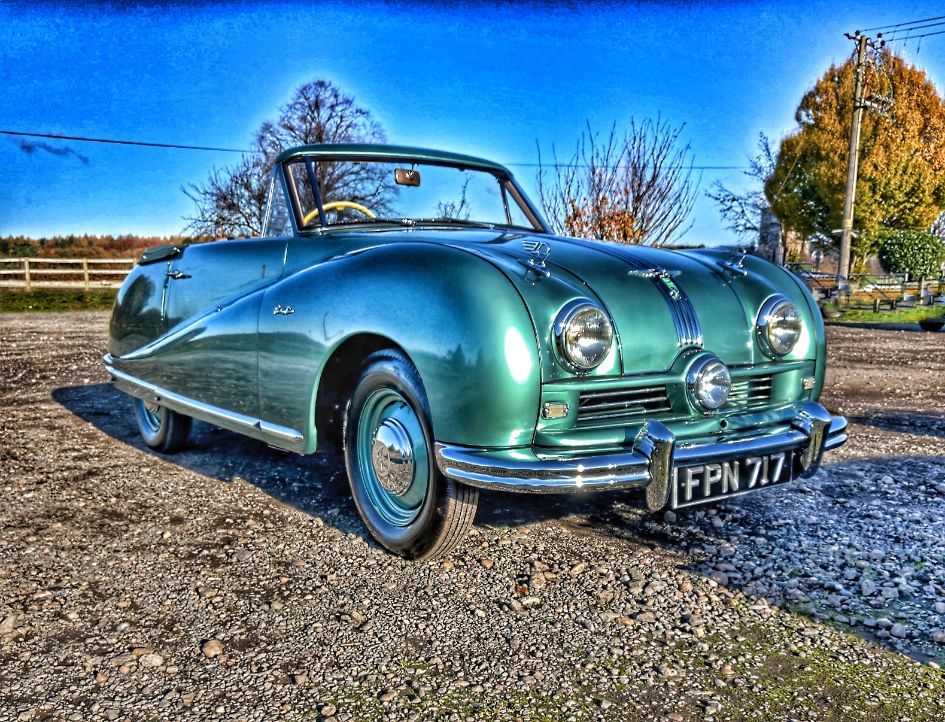 These stylish Austins don't only look wonderful but they are rare, too, with only 4000 convertibles made and just a fraction of that number still on the road. Proud owner, David, has had this one since 2013 having spent almost thirty years trying to get his hands on it.
"I've been after it since the late-1980s and the owner finally decided to sell. I've loved the look of the Atlantic since childhood, so it was very special to finally get my hands on this one and it has a fascinating history."
That history involves being featured on the cover of the Stargazers 1982 album, 'Watch This Space' but after the photo shoot it was stored in a garage and not looked at again. It had deteriorated badly during that time, and despite having covered just 46,000 miles it was in need of complete restoration."
That restoration was a painstaking one that took nine years, David adding that there was no way that corners could be cut. All of the metalwork need major attention – including remaking the unique curved windscreen sections – before being painted in the original Austin colour of Seafoam Metallic Green. Expert re-plating of the exterior chrome was also needed.
And that was far from the end of the project. Rare parts were acquired from a worldwide network of Austin enthusiasts, the engine was uprated to Healey 100 'M' specification and the interior re-trimmed in leather.
David explains that restoring the hood was one of the most complex jobs: "it's an innovative electro-hydraulic system and the Atlantic was the first UK production car to have it as an option".
There's no doubt that all of the hard work has paid off, and for enthusiasts of '50s British classics this is a car that deserves plenty of admiration.