Dave Watson – 1980 VW Golf GTI Mk1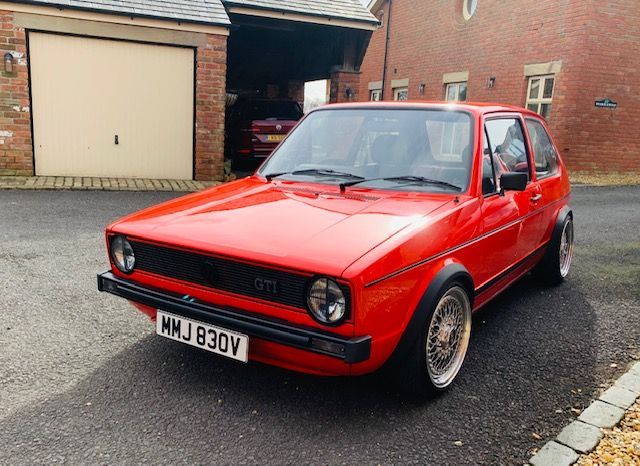 Growing up in the 1980s, Dave always had a passion for the hot hatchbacks made famous in that era, and the Golf GTI is considered by many to be the car that kick-started the genre. So the opportunity to own one as nice as this wasn't something he could turn down.
"I used to work with the previous owner and I knew that he'd done a fantastic job of restoring the car. So when it came up for sale it was too good to miss, and I bought it back in October 2021."
This stunning hot hatch certainly boasts a mouth-watering specification, including a fully rebuilt 1600cc engine featuring a number of upgrades to the internals as well as the fuel and exhaust systems. And there's an uprated chassis, too, with poly-bushed suspension and KW V2 coilover units as well as upgraded brakes. The split-rim BBS wheels finish things off perfectly.
It certainly looks outstanding in original Mars Red, complemented by smoked lights and early Mk 1 metal bumpers. It's just as good on the inside, where it sports seats re-trimmed in the correct material, a new headlining and parcel shelf and period radio cassette. This last item was fitted by Dave.
"The restoration had been carried out to a great standard, so it was really a case of just attending to a few details to put my own stamp on things. Items like the correct radio and a bit of minor work on the wheels, for example." We think these are the perfect finishing touches, and it's a real treat to have such a legendary car as part of this year's display.
Now in its eighth generation, the Golf GTI has been thrilling enthusiasts since it first appeared in 1976. The model here was replaced by the Mk 2 in 1984.