1975 Rolls-Royce Corniche Owned By Gary Mavers, Classic Obsession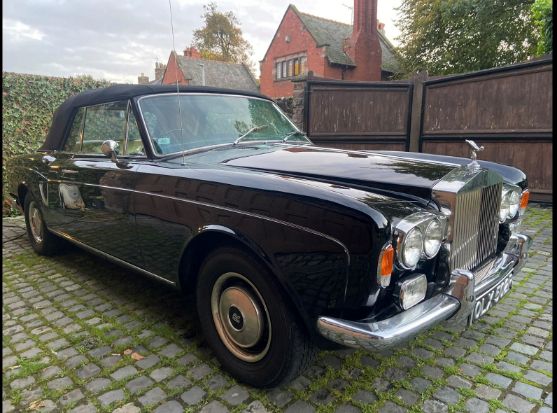 "My first classic car obsession began when I was just a six-year-old boy. While coming out of my house in my hometown of Liverpool, I was passed by one of the most beautiful cars I'd even seen. It was a Rolls-Royce Cornice Convertible which pulled into a driveway a few doors down, and to my amazement, out of it jumped Paul and Linda McCartney"
Nearly 50 years later, Gary travelled to Northern Ireland to purchase his very own 1975 Rolls-Royce Corniche Drop-head in desperate need of restoration after being kept in a barn for 16 years.
The car started out as gold and was originally supplied new to London but had also spent time in Scotland before ending up in Northern Ireland.
This is now Gary's daily driver and although not a show-car, he is very proud of the work he has completed on the car, chartering the restoration on his YouTube channel – Classic Obsession. He's rebuilt the brakes and body, the steering linkages, fitted a handling kit and even rebuilt the convertible hood from scratch himself. You can also watch videos showing how he tackles a full service of the car once the restoration was complete.
Visit youtube.com/@classic.obsession to view the videos.