1967 Series Land Rover Owned By Tom Rafferty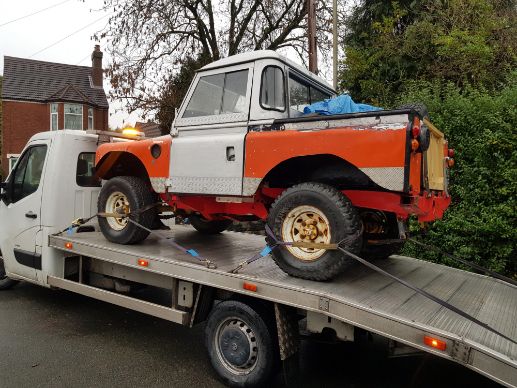 "Over the last 18 months, I've been working on my biggest project to date." Tom Rafferty tell us. "Classic Land Rovers have drawn me to them for as long as I can remember and after spending years crawling through auto websites and online marketplaces for examples that I can obsess over, I decided to challenge myself and build my own Land Rover from scratch.
I will confess that before this project, I had no experience in building or working on cars, but I've always thought it best to learn to do practical things on the job. With no pressure on me to complete it in a given timeframe, I was able to take my time and learn as I go. I do have a degree in mechanical engineering, which benefitted me somewhat, a long list of previous projects that have involved working with wood, metal, wiring, and I have my grandad living nearby, a petrol head himself, with a wealth of experience working on cars in the past, who became equally as invested in the project as I was.
The plan for my Land Rover, AKA The Beast, was to rebuild from the ground up with several modifications. I love the classic look, but there are some things I wanted to add to make it mine and give it a modern twist, like a P38 power steering conversion, Wolf Wheels, Bluetooth stereo and a custom-built wooden dash to name a few. All finished in matt black with orange accents.
The 1967 Series came in at £1,100 plus a couple hundred for delivery, it could be best described as rough. All the wheel arches were cut and there was a good amount of rust, but it did include a working Discovery 200tdi in the rear tub and a series gearbox."
Tom is documenting his restoration journey on the Footman James website. Visit footmanjames.co.uk/classic-hub to read about his progress so far.