1967 Lotus Elan S3 – Owned By Adrian Woodward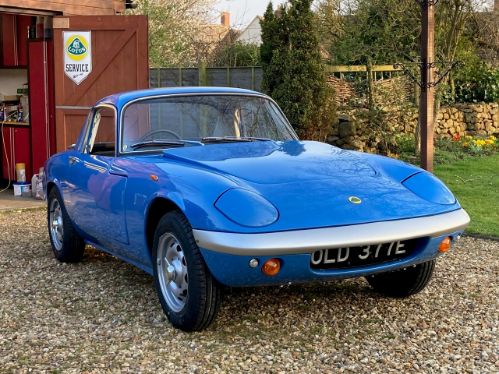 Adrian bought his first Elan over 40 years ago and has since acquired a further four Lotuses, including this Elan S3.
Adrian said: "I was smitten by the style and performance and set myself the goal of owning a Lotus. During the last 40 years I have enjoyed working on them as much as I have enjoyed driving them. This obsession is twofold; it satisfies my engineering addiction and the joy of driving a car with a race engineered heritage."
Between 1990 and 1995 Adrian built an AC Cobra replica and it was then that he realised how much satisfaction building a car from scratch brought him. This led to the purchase of the three other Elan restoration projects.
As if four Elans wasn't enough, Adrian acquired his last S3 example which he recently finished restoring.
Adrian added: "It was offered to me by a friend who was downsizing his twin-cam collection. I thought the restoration might take a year but instead it took six!"
Every single item of the Elan S3 has been dismantled and paint stripped. Adrian states that it was restored from an ill-advised 'box of bits,' but this added to the challenge.
The Elan S3 covered about 2,000 miles in its first year back on the road in 2022. Adrian experienced the inevitable fault-finding period during those miles and still has a few of items to correct, such as ensuring that the doors and bonnet correctly line up.
Creating a concours example was never Adrian's intention, and he is pleased to have it featured in the Footman James Barn Find display.