1937 Fiat 500a Topolino – Owned By Jacqui Kowalewsky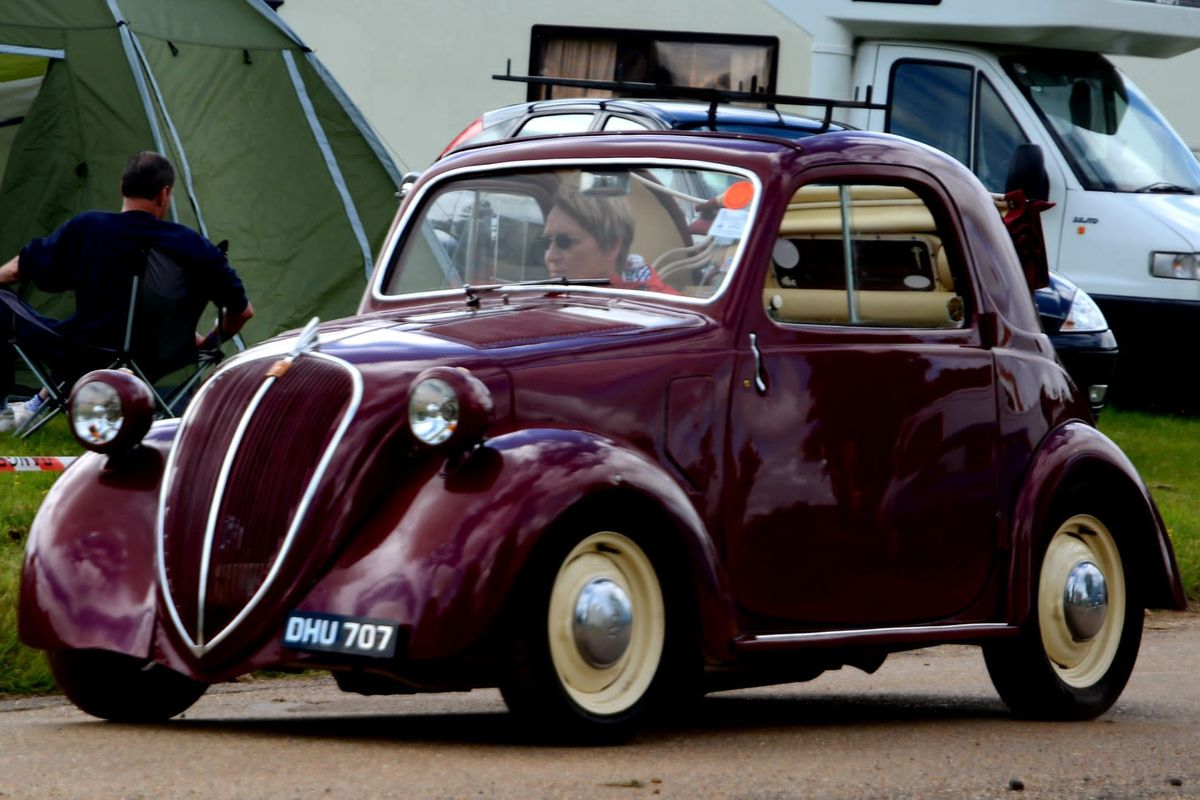 Jacqui first became aware of the original 1930s Fiat 500A Topolino, nicknamed 'Little Mouse,' over forty years ago – but in highly modified form as a drag racer.
Jacqui said: "I always thought that they were quite a pretty little car. However, during my engineering training I became interested in American-style hot-rods - during the 1980s, I drag raced a '32 Ford roadster and built a '32 Ford coupe for road use."
Family duties led to Jacqui's absence from the hot-rod scene for 30 years, but the spark was reignited… After acquiring a 6.9-litre '32 Ford coupe, she wanted something completely different and remembered the 500 Topolino.
Due to the modifications needed, Jacqui sourced a restoration project. She found an original UK-supplied Topolino, which was assembled by Fiat UK at Wembley, London in 1937.
Jacqui added: "It seemed perfect, something different from the crowd and very pretty. Being so tiny would not require a huge engine to give it the 'pep' that I wanted. I did not want to lose the charm of the original car, so the external changes are minor and discreet. The looks and style of the car are what attracted me after all."
The Toplolino's 2.0-litre, twin-cam engine develops around 180hp – all in a car that only weighs 750kg. This gives a claimed power to weight ratio of 240hp per tonne. Notable modifications include all-round disc brakes, a Lotus clutch mounted to a lightweight steel flywheel, and a Quaife CR four-speed straight cut, slider dog manual transmission, which drives the rear wheels via a limited slip differential.
Over three years, Jacqui did all the restoration work in a single car garage on the side of her home, carrying out mechanical alterations, paintwork and interior trimming using just basic hand tools.
Jacqui concluded: "I drag race the Topolino at Santa Pod in pure street trim (no racing slicks) and it clocks 14.2 seconds at a speed of 94MPH. Not bad for a tiddler!"