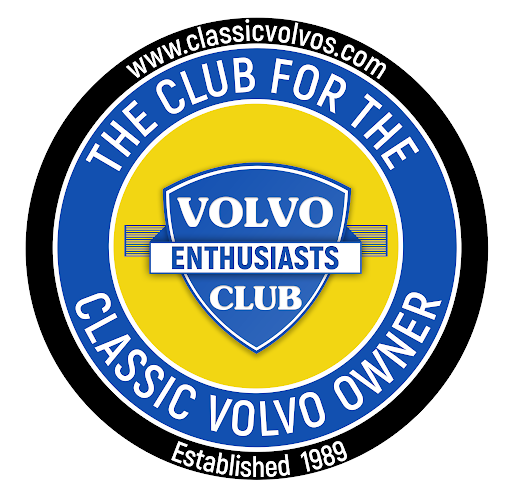 The Volvo Enthusiasts Club - The 'Authorised', 'Official' and 'Original' Classic Volvo Club'
The Volvo Enthusiasts Club was founded in 1989 by our current Hon. President & Director Kevin Price, the internationally recognised authority on the Volvo P1800 and has been in continuous operation for over 33 years. It was and still is the ONLY Volvo Club in the UK specifically for ALL out of production and Classic Volvos including, Cars, Truck/Bus & Coach, Ex Public Service & Military and other Volvo Engined vehicles.
The Club has Technical Co-Ordinators for each of the Volvo Vehicles covered, who help members with Technical queries and hard to find parts. It also has a large Volvo Technical Libary and stock of Volvo Special Tools which will be available for Club Members to loan through the Club's 'Volvo Special Tool Loan Scheme'
The Club is also registered with DVLA for ALL V765 Applications and help obtaining Age Related and original Registrations. We also provide Members with Insurance Valuations for their vehicles, approved by major Classic Insurance providers.
The Club produces a quarterly full colour Club Magazine and has an all new Website at www.volvoenthusiastsclub.co.uk or www.classicvolvos.com which has a Members Area featuring 'Buyers Guides, Workshop/Parts Manual etc plus Show - Members Discount codes for purchase of tickets etc.
The Club also has 3 Facebook Pages - Volvo Classics - Volvo Enthusiasts Club and Volvo Enthusiasts Club UK
The Volvo Enthusiasts Club has Regional Club Representatives in the UK and also Overseas Representatives in many countries around the world, who are all Volvo enthusiasts and points of contact.
The Club organises events throughout the year for Members, including a National Gathering in June each year plus also produces displays at major and local Classic Vehicle Shows. For more information on the Volvo Enthusiasts Club please visit our all new Club Website at www,volvoenthusiastsclub.co.uk or www,classicvolvos.com or if you prefer email: kevinprice.vec@btinternet.com