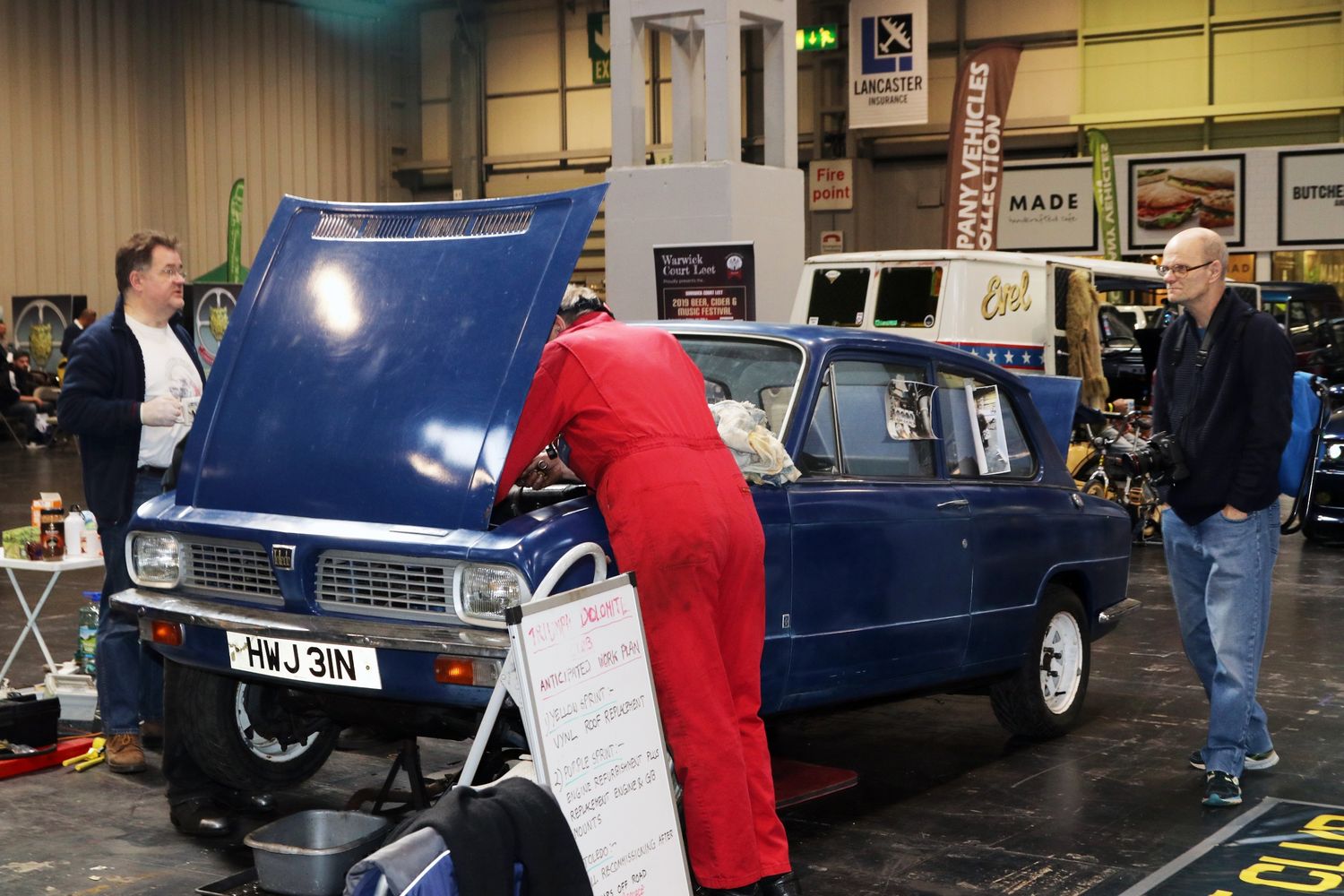 This year sees the Triumph Dolomite Club (TDC) celebrating 50 years of its halo car: the Triumph Dolomite Sprint. Not only was the Sprint the first British mass-production car to feature a sixteen-valve engine but it also had factory-fitted alloy wheels.
The TDC's NEC Restoration Show stand also marks fifty years, since the Triumph 1500 transformed from front-wheel to rear-wheel drive. This was the first and only time in history that a car with an identical engine and body underwent this mechanical transformation.
While the TDC provides its members with technical support, discounts on parts and services, social events and an award-winning magazine, a bespoke parts service is an important benefit, the environmental advantages of which will be highlighted on our stand.
The TDC has parts renovated professionally, including steering and braking components, saving CO2, reducing waste and aiding the circular economy.
The Triumph Dolomite Club has also designed and commissioned a range of unique and high-quality repair panels for the most corrosion-prone areas of the body.
Instead of leather, the club is researching more sustainable modern replacement cloth materials for the original 1970's Bri-Nylon upholstery, which has been unavailable for many years. We shall reveal the fruits of our work on our stand.
So come along and join Stand 5:820 not just to celebrate of two ground-breaking and practical Triumphs but also to discover how classic car ownership and club support can benefit your wallet and the environment.
Address
Triumph Dolomite Club
Suite 920 Kemp House
152 City Road
London
EC1V 2NX
United Kingdom