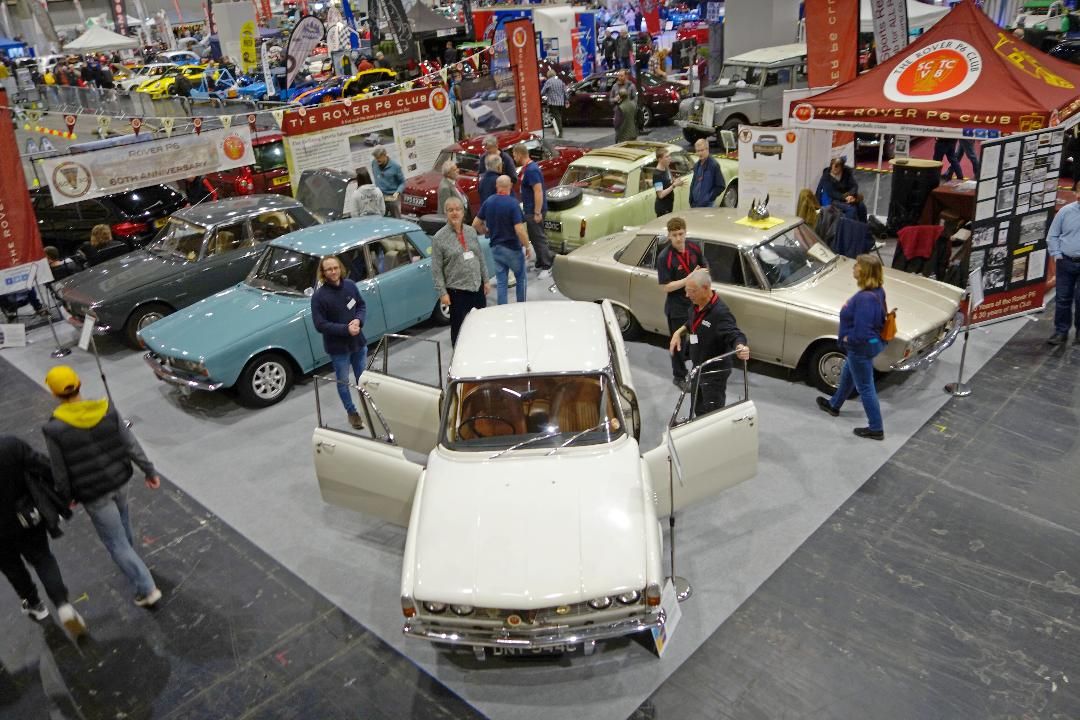 The Rover P6 Club is a true classic car club governed by an elected committee of volunteer members and run on a not-for-profit basis. It is dedicated to supporting the owners and enthusiasts of the exceptional and groundbreaking Rover P6 with a comprehensive support network of local events and activities, free expert technical advice, established relationships with key parts and service suppliers, and access to a global family of networked Rover clubs.
We are proud members of the Federation of British Historic Vehicle Clubs and Joint Rover Clubs, and attend all of the major national classic car shows including the Classic Motor Show and Practical Classics Restoration Show at the NEC. The Rover P6 Club has an active and vibrant selection of regional branches covering the entire United Kingdom.
The club publishes a bi-monthly magazine "Driving Force" which carries a number of interesting articles covering technical, shows and members cars and experiences. We have publisher copyright agreement so we can regularly publish historical articles from magazines such as Car Mechanics, Motor Sport etc as well as the publisher rights to the original parts catalogues and workshop manuals in digital format and our technical and historical experts have a close working relationship with today's classic car press.