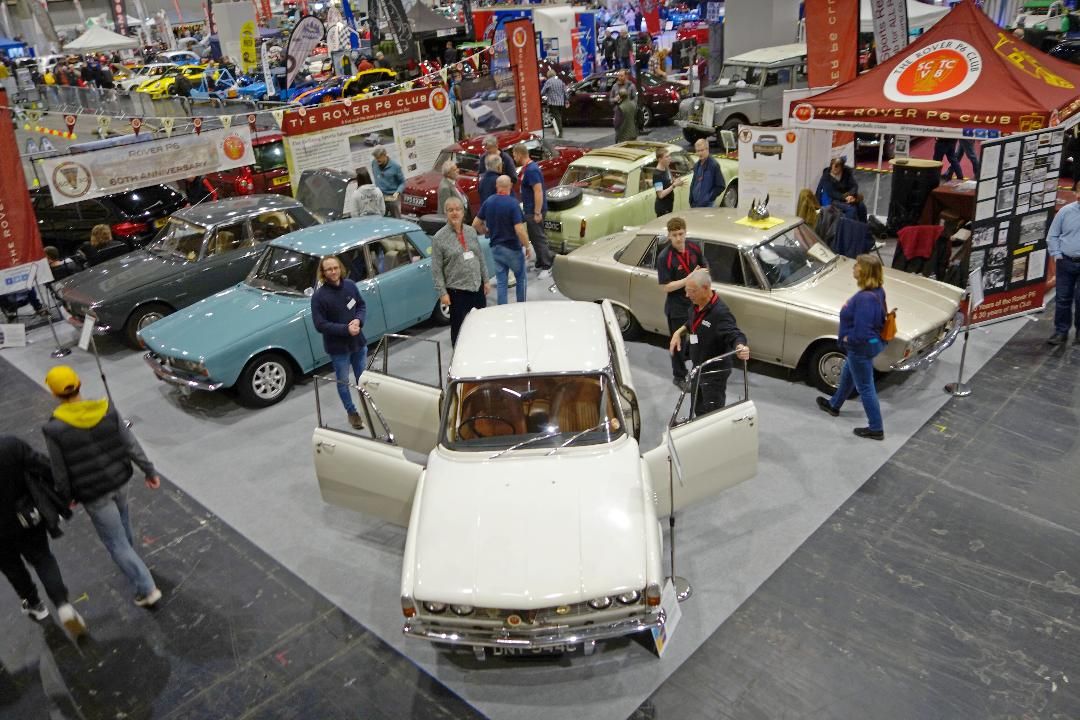 The Rover P6 Club was founded in 1993
MISSION STATEMENT
To deliver professional standards and value. To provide support for owners and enthusiasts of the Rover P6 marque and a platform for discussion about the car. To arrange the organisation of both national and regional shows. To organise regional meetings and provide technical and administrative assistance for members where necessary.
This year sees the 30th anniversary of The Rover P6 Clubs inception along with the 60th anniversary of the Rover P6. We are delighted to be able to announce we have engaged with the British Motor Museum to deliver our national rally at the home of Rover's Heritage on the weekend of 12th/13th August. Full details are available on our website www.p6club.com
To ensure our mission statement is met the club's constitution ensures it is governed by an elected committee of volunteer members and run on a not-for-profit basis.
Our key goals and aims are:
A friendly social media and face to face environment for verbal communication between members and non-members.
A comprehensive technical team able to assist members promptly and professionally.
A nationwide support network.
A full member of the Federation of British Historic Vehicle Clubs
A member of the Joint Rover Clubs organisation, reinforcing our commitment to the Rover marque
Publishers of Driving Force, a bi-monthly a minimum 24-page A4 magazine, the professional format that best displays quality photographs & members articles. Additional pages are added when appropriate.
No magazine advertising – as a beneficent club we can put member content before revenue earning, ensuring increased value to members.
Copyright permissions from Motor Sport, Car Mechanics and other historical magazines enabling full reproduction of articles in the magazine.
Members of the worldwide Rover club magazine exchange programme enabling Rover P6 articles from around the world to be reproduced in the magazine.
A membership fee of only £25 per annum, amongst the lowest of our contemporaries
Members discounted car insurance.
Recognised club experts on historical information and data.