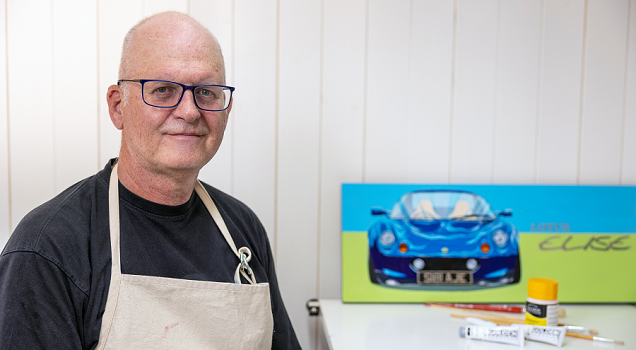 I am a professional artist who has sold works all over the world, from Vancouver to Shanghai.
My artwork is unique in that I gild the marque badge of the car alongside the painted image. Gilding is in Gold or Silver leaf.
My work also includes more traditional pieces in Oils or Acrylics, as well as pencil drawings.
Prints are available of all of my pieces, both at the show and online.
I hope to be unveiling a new collection of artwork at this show, called Classic Reflections.