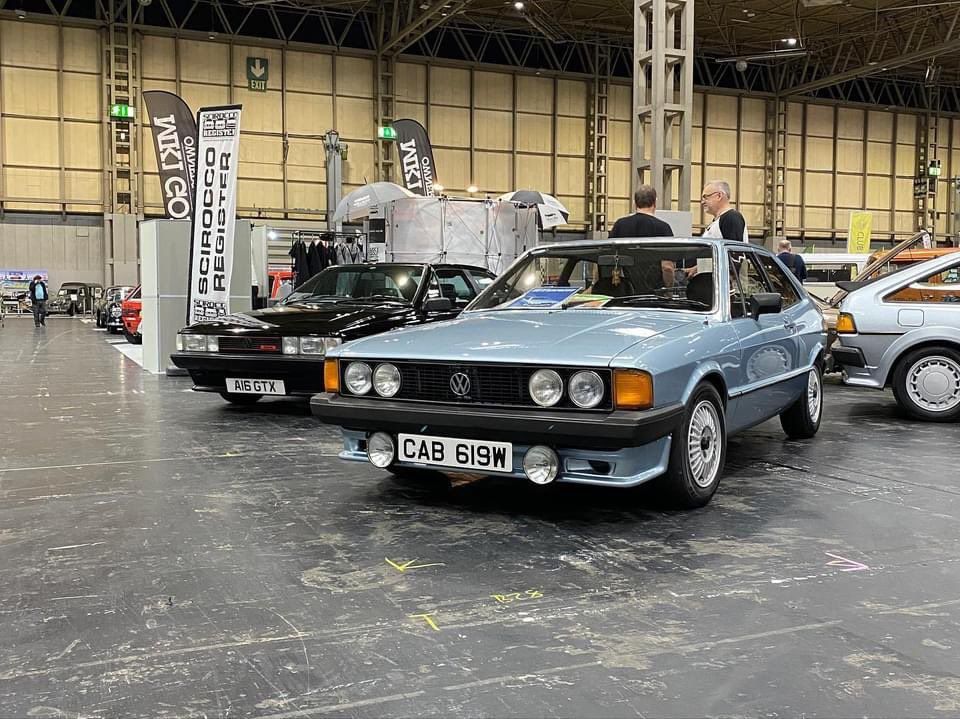 Established in 1996, the Scirocco is the premier UK club for the Volkswagen Scirocco
We support all models of the iconic Type 53 coupe and whether factory spec or modified, concourse or track beast, daily driver or weekend toy the Register is here to support all owners of and people looking to buy, mainly, a Mk1 or a Mk2 Scirocco – we do encourage Mk3 fans to get involved but are aware that there are other clubs that cater solely for the newer cars.
Scirocco Register members are a friendly, open minded bunch – knowledgeable and very approachable. Do feel free to speak to us at shows, contact us with questions and join the ever growing and popular forums and facebook pages.
The Scirocco Register is also exactly that: A Register of known existing cars in the UK. If you are an owner we would encourage you to join as a full member of the club to keep up to date with Register Events, receive the quarterly magazine SkyRocket, have entitlement to aftermarket and spares discounts and be in touch with a UK wide network of enthusiasts and enjoy a decent social once the polishing cloths have been packed away at a show.
We are here to serve our members. The Scirocco Register is a club set up to provide a one stop shop for information and relies on its members to be active, so please do feel free to make suggestions, submit articles for SkyRocket, organise meets and events etc
Only with your support can the club maintain its profile and reputation and go from strength to strength.