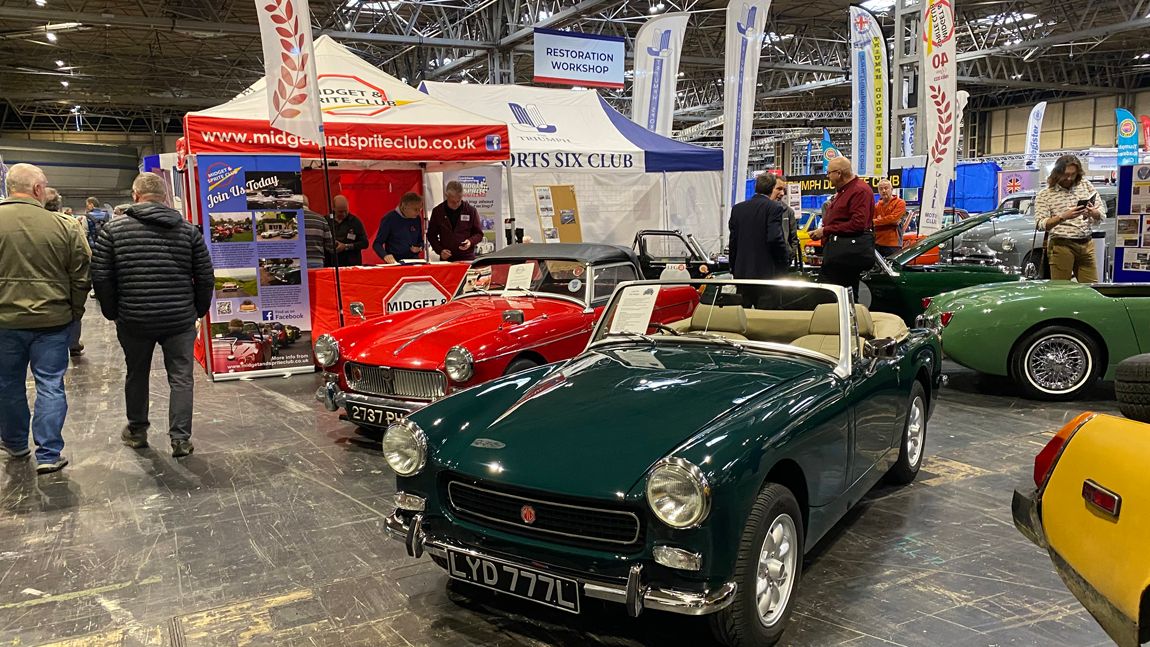 MASC was founded by a group of enthusiasts nearly 40 years ago, soon after production of our cars ceased. They recognised that Midgets and Sprites were under-appreciated and under-served by existing clubs.
We have a diverse membership, both in age and background: some of our members are original owners of early cars; many have come to know Midget and Sprites as classic vehicles only; some modify their cars for competition, whilst others prefer to enjoy their cars in the condition they left the factory. Whatever your motivation, you will find a warm welcome from like-minded enthusiasts in our club.
Club members are based mainly in the UK, with a smaller number overseas – mainly on the continent of Europe, with others in the USA, Japan, South Africa, and Australia. In the UK, the members belong to independently organised regions, who have regular meetings, and organise local events – often a drive to a motoring venue or a spin through the countryside. We also participate in chosen national exhibitions, and enjoy gathering at race-meetings, track-days, and activities organised by other clubs. (See Club/Regional Areas and 'Events'.)
Whilst MASC is represented on the web in these pages and on Facebook, our main medium of regular communication is through the award-winning MASCOT magazine. The contributors to MASCOT are the members themselves, providing news, events, technical-tips and more for others to enjoy. Over 40 years, the magazine has covered a wide range of topics and activities – and with a growing membership and changing times, there is always something new to learn or to share.
Everything that makes MASC special is embedded in our cars and within our members. As a new club member, you will receive a welcome-pack with the latest magazine, a membership card, and a MASC windscreen sticker. You can join at our club stand at one of a number of national, regional and local classic car shows (see 'Events' page for details). Or use 'Join/Renew' on this website.
Your local regional organiser, our members, and our committee all look forward to welcoming you into our club.