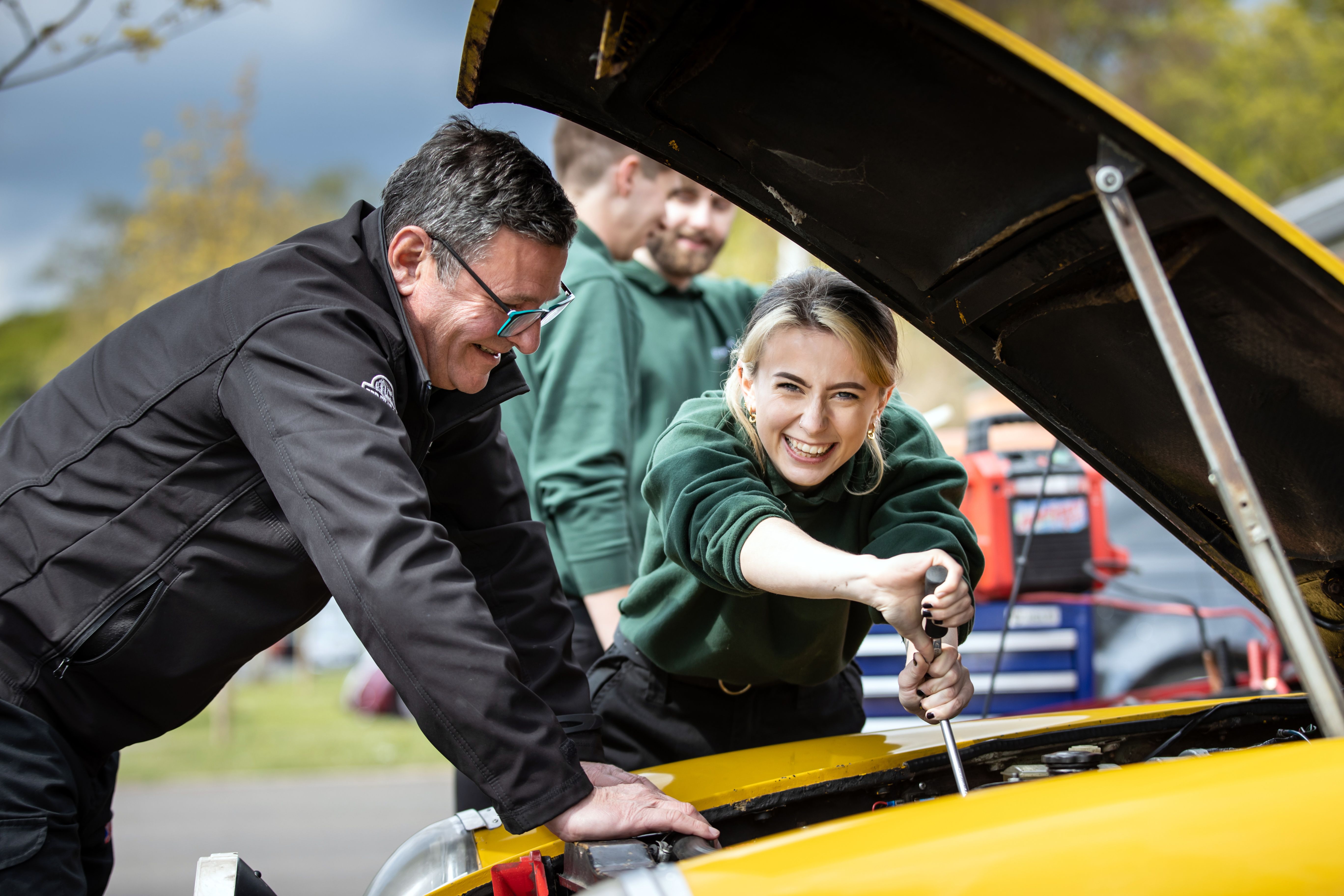 About Heritage Skills Academy
Heritage Skills Academy is the UK's leading Apprentice Training Provider for Classic Vehicle, and Historic Vehicle Racing Specialists.
We deliver two apprenticeship pathways, Mechanical and Coachbuilding, from Academies located in two iconic locations, Bicester Heritage and Brooklands Museum.
We brings together experts from across the Restoration Industry who are committed to teaching the skills required to preserve and restore our pre-war, post-war and modern engineering heritage.
If you are interested in an engineering career within a thriving sector, with excellent progression prospects into engineering, and management positions within the UK and across the world, this is the place to start.
Visit us at stand 5-470 and talk to our apprenticeship team about opportunities.
Live displays include:
English Wheeling demonstrations
1957 Citroen 2CV engine rebuild and start
Vehicle Trimming
www.heritageskillsacademy.co.uk
Address
Bicester Heritage
Main Stores - Building 90
Bicester Heritage
Bicester
Oxfordshire
OX27 8AL
United Kingdom