MOTUL FUEL SYSTEM CLEAN AUTO PRO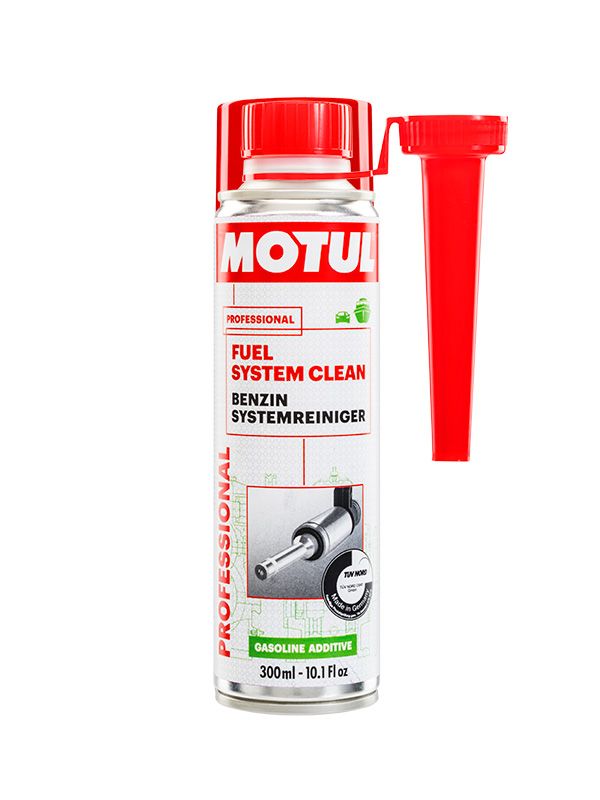 MOTUL FUEL SYSTEM CLEAN is designed to be used in all types of gasoline engine with injection or carburetors, naturally aspirated or turbocharged with or without catalytic converter, using leaded or unleaded gasolines and biofuels.
FUEL SYSTEM CLEAN is a gasoline additive compatible with E10 fuels (Ethanol 10%).
MOTUL FUEL SYSTEM CLEAN effectively cleans dirtying and clogging which appear in the whole fuel system:
condensation in the fuel system
gumming in the carburetor
injector nozzle fouling
dirtying of combustion chambers and inlet valves
MOTUL FUEL SYSTEM CLEAN provides a perfect lubrication during cleaning process and prevents removed micro-particles from depositing.
APPLICATION: ADDITIVES
PRODUCT RANGE: CAR, MARINE, MOTORCYCLE
PACKAGING: 300ML CAN
ARTICLE NUMBER: 108122