15 Mar 2022
Wot? No inflation!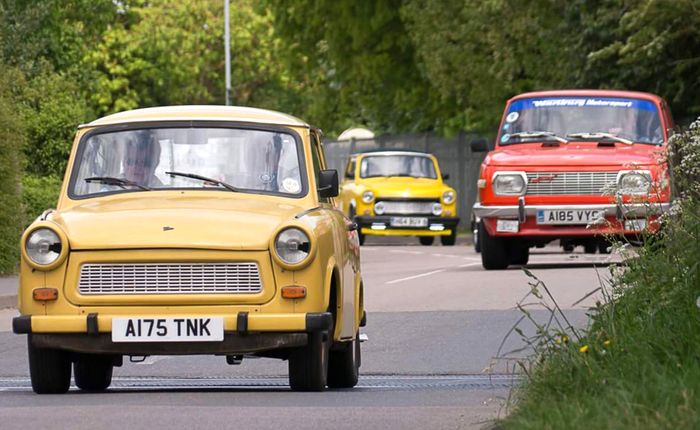 The UK's only club for all 'Cold War Classic' cars and motorbikes, the Wartburg Trabant IFA Club UK (IFA Club), is tackling the rising inflation by holding its membership rate for the 10th consecutive year.
And, membership has just passed the 300 mark, almost triple that of a decade ago.
For just £12, it's one of the cheapest car clubs in the UK, and offers a range of benefits.
The IFA Club is the home of eastern bloc classics and its members have vehicles covering a remarkable 41 makes, produced before the fall of the Berlin Wall in 1989.
Founded in 1969 as the Wartburg Owners Club, after 1989 when other eastern bloc machinery became available, it expanded its remit.
Says Club Chairman Mel Holley: "This is good news for all existing and prospective members. By using technology and overhauling the way we work, we've been able to cut costs while improving our service to members."
"With only four survivors of the once-numerous Wartburg Knight two-stroke models – sold new from 1966-1985 – still on UK roads, it's clear that for clubs to survive, they have to evolve."
"With a members-only Facebook group we also provide technical help and advice every day, while our events are now legendary.
"This year we're running our biggest-ever programme with nine events, plus a tenth 'in the wings' to be announced shortly. That's impressive for a small club like ours!"
Everyone is welcome to join, whether they have a vehicle or not. The club also produces a regular newsletter and has various member discount schemes.
www.ifaclub.co.uk