20 Mar 2023
GCCG returns in force to the NEC Classic Car and Restoration Show 2023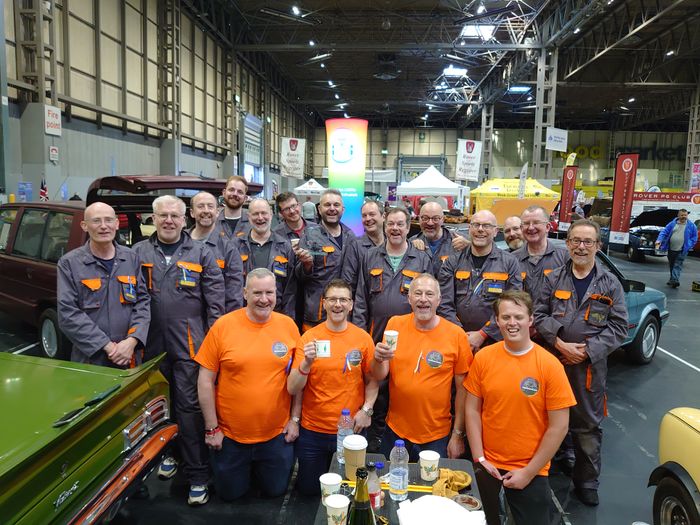 GCCG returns in force to the NEC Classic Car and Restoration Show 2023
With only a few days to go, the GCCG are excited to confirm their stand details for the NEC Classic Car and Restoration Show 2023. On the back of our stand award from 2022, we will be presenting a wide variety of cars on our stand, along with some pretty challenging projects of work.
We have a colourful array of cars on our stand, including Vanden Plas Princess 1300 (known as Princess Pru) a stunning Rover P5B Coupe, with a brace of humble Italians, to one that has a little more of an Italian throat in the form of an Alfa 166. One of our special guests is Gwen, a Rover 25 in a base 1.1 spec, which is a real scrap yard survivor. A wide array of work will be taking place, from a deep clean and detail, right through to brakes, wheel bearings and with so many Italians, quite a few electrical woes to fix.
2023 marks the 35th year of the GCCG and we have started off an action-packed year with quite a few events and we are set to break the 2022 record of 245 events. The NEC Classic Car and Restoration Show is one we see as kicking off the season and we are really looking forward to welcoming members and friends, old an new to our stand.
About the GCCG
The Gay Classic Car Group's (GCCG's) 1,350 LGBT+ members are as diverse as their cars. The GCCG hosts regular national and international meetings. Members receive a quarterly magazine and monthly email bulletins. For more information or to join, go to www.gccg.org.uk, or follow the GCCG on Twitter @GCCG, Instagram @gccguk, and GayClassicCarGroupUK on YouTube.