Marc Stretton Ford Corsair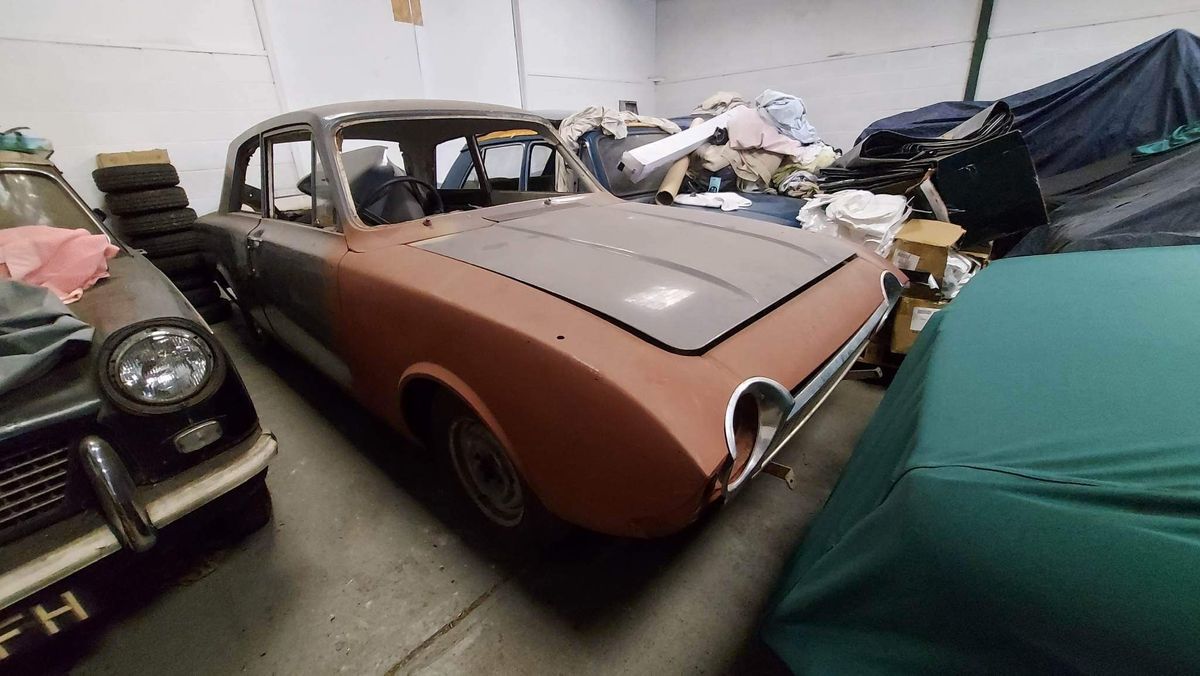 Launched at the London Motor Show in October 1963, the Corsair certainly stood out thanks to its American styling cues. It wasn't a sales success with just 300,000 made, but the car you see here is a very early one and may just be the oldest surviving example.
"I've had it for around ten years and bought it from Corsair Owners' Club stalwarts, Paul and Johnny Watts. I came across it through my work on Classic Ford magazine, and I've always liked the way they look - they are rarer than other Fords of the time and just a bit different."
Marc says it was in somewhat ropey condition when he got it. There was no engine or interior so it was essentially a rolling shell, although the body had received some attention in the form of welded repairs. And while he explains that it's still in much the same condition now he has carried out some remedial work over the years.
That included replacing the rusty front panel and he managed to source a good pair of front wings from a Corsair he found in a hedge! But the restoration stalled after that, although there are still plans to return it to the road one day.
"It's a car that I've just not got round to yet, and while I think it could look good with some customising it's a project that I want to do justice to. It's a case of finding the time and money, so it might wait until my lottery numbers come up, but in the meantime I can't see myself ever parting with it."
These big, stylish Fords are rare today, so we would certainly love to see this one back on the road. And we wouldn't bet against seeing it at a future show.