M25 Classics 1982 Ford Capri Calypso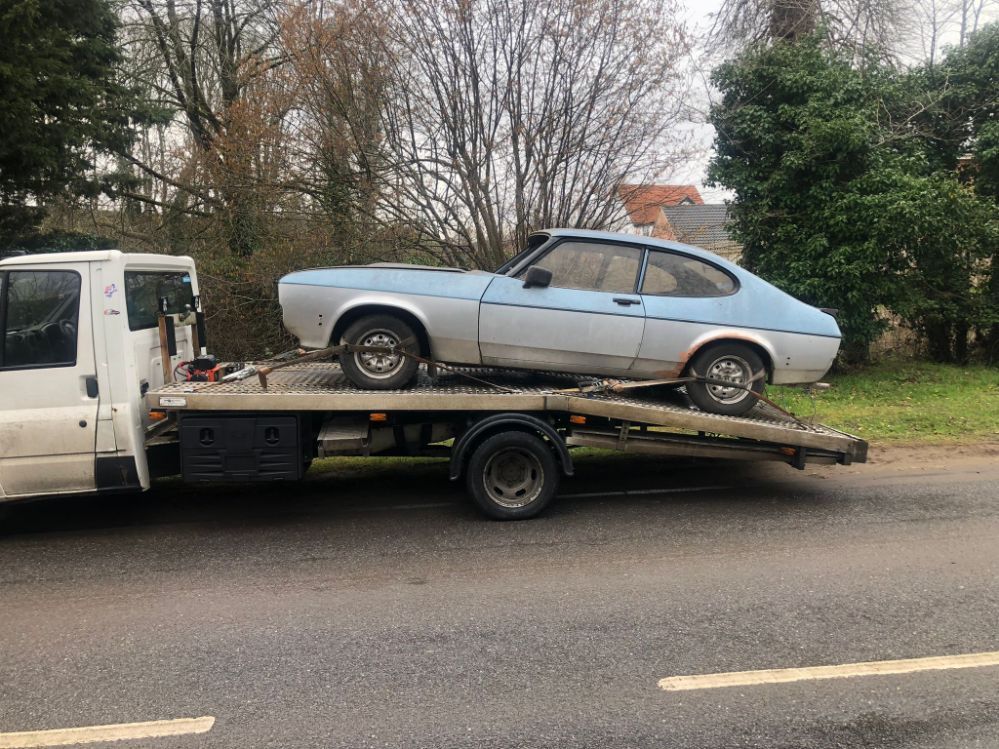 The Ford Capri was 'the car you always promised yourself' and by 1978 it was time for the third generation.
However, sales had begun to slow down by the beginning of the 1980s, so Ford introduced some special editions that it hoped would attract more buyers. And one of those models was the car you see here.
The Calypso was little more than an LS with a two-tone paint scheme, and it was powered by the same 1600cc overhead-cam engine making a modest 73bhp.
Driving the rear wheels via 4-speed manual or 3-speed automatic gearboxes, it was good for almost 100mph with 0-60mph in 13.5 seconds. That might sound slow by today's standards but the Capri was all about style.
This particular example belonged to the same family from new, although its condition has suffered over the years as you can see.
Still, it seems there is just a handful of these versions still on the road so we're very glad that this one has been rescued.
We're sure there is a Ford fanatic out there that would jump at the chance to restore this rare classic, especially given the prices that Fast Ford and special editions are making at auctions.