M25 Classics' 1965 Ford Cortina Mk1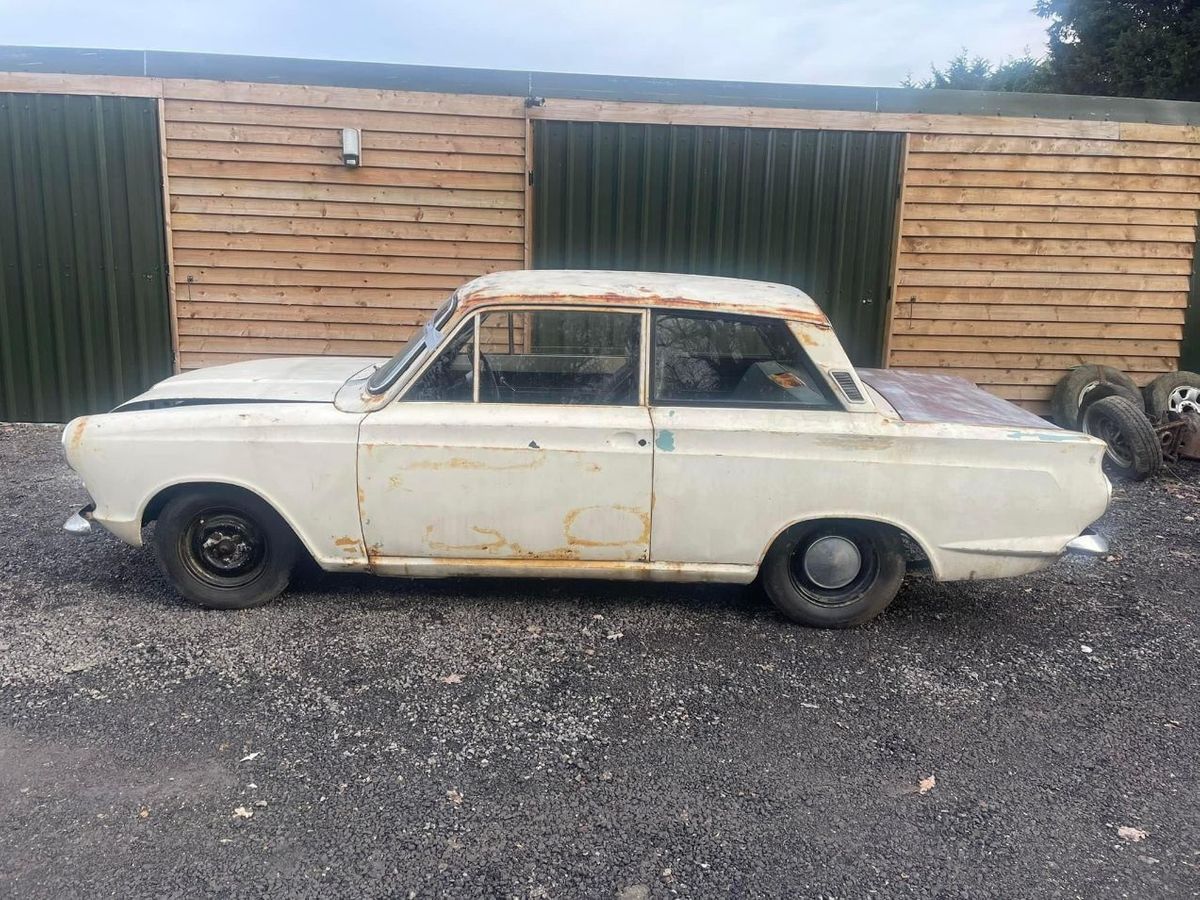 When the first Cortina was launched back in 1962 it was the beginning of a model that lasted for twenty years. A favourite of company reps and families alike, it has plenty of fans more than sixty years later so we're thrilled to see this one at the show.
This example is described as being an amazing survivor, and it's in remarkably sound condition when you consider that it was languishing on a south London driveway for more than two decades.
It had once been a Lotus Cortina replica, complete with the famous green stripe and a tuned crossflow engine. Both have long since disappeared, but the car you see here does still feature the extra instrumentation and bucket seats that were a common part of such conversions.
And as you can see it's also a two-door model as all of the first Cortina's were - it was soon joined by a more family-friendly four-door along with an estate variant. It certainly seems to be a great basis for a restoration project, but would you return it to standard specification or take the modification route?
It's a tough choice, but whatever a future owner decides they are guaranteed to have a desirable British classic that will grab attention at any show.