M25 Classics 1947 Jaguar Mk IV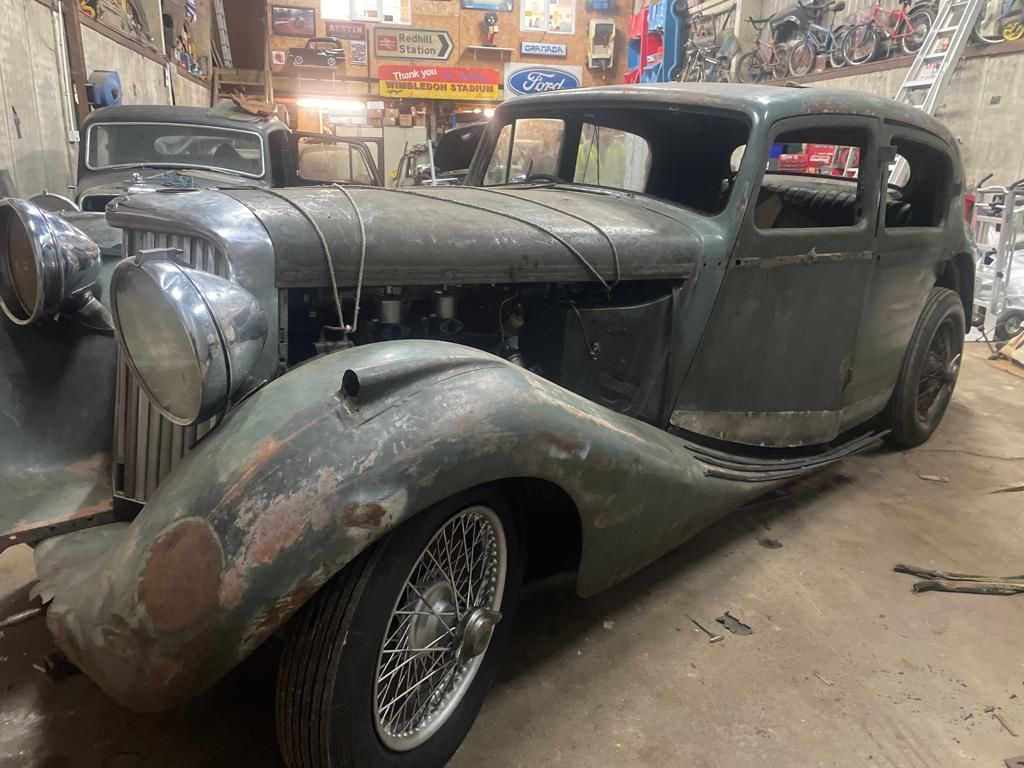 Purchased along with another Mk IV from a deceased estate, this rather special Jaguar was discovered in Scotland.
It clearly needs plenty of work if it's to be returned to the road, although the owner says that the mechanicals were rebuilt before the restoration came to a halt some years ago.
It's patina only adds to the character of the vehicle and it maybe that it is kept to show its journey rather than being resprayed at some point…
The elegant looks of the Mk IV are certainly very appealing and continued the design that had appeared prior to World War Two. And they also sport the Jaguar name that was adopted in 1945 in place of SS Cars.
The range was produced between 1947 and 1949, and while buyers could choose from 1½ and 2½ litre engines this particular example is fitted with the desirable 3½ litre unit that produced a sporting 125hp.
Perfect for long-distance cruising in style and comfort, we'd certainly be happy to see this graceful British car fully restored and back at a future show.