Ian Mills 1964 Mini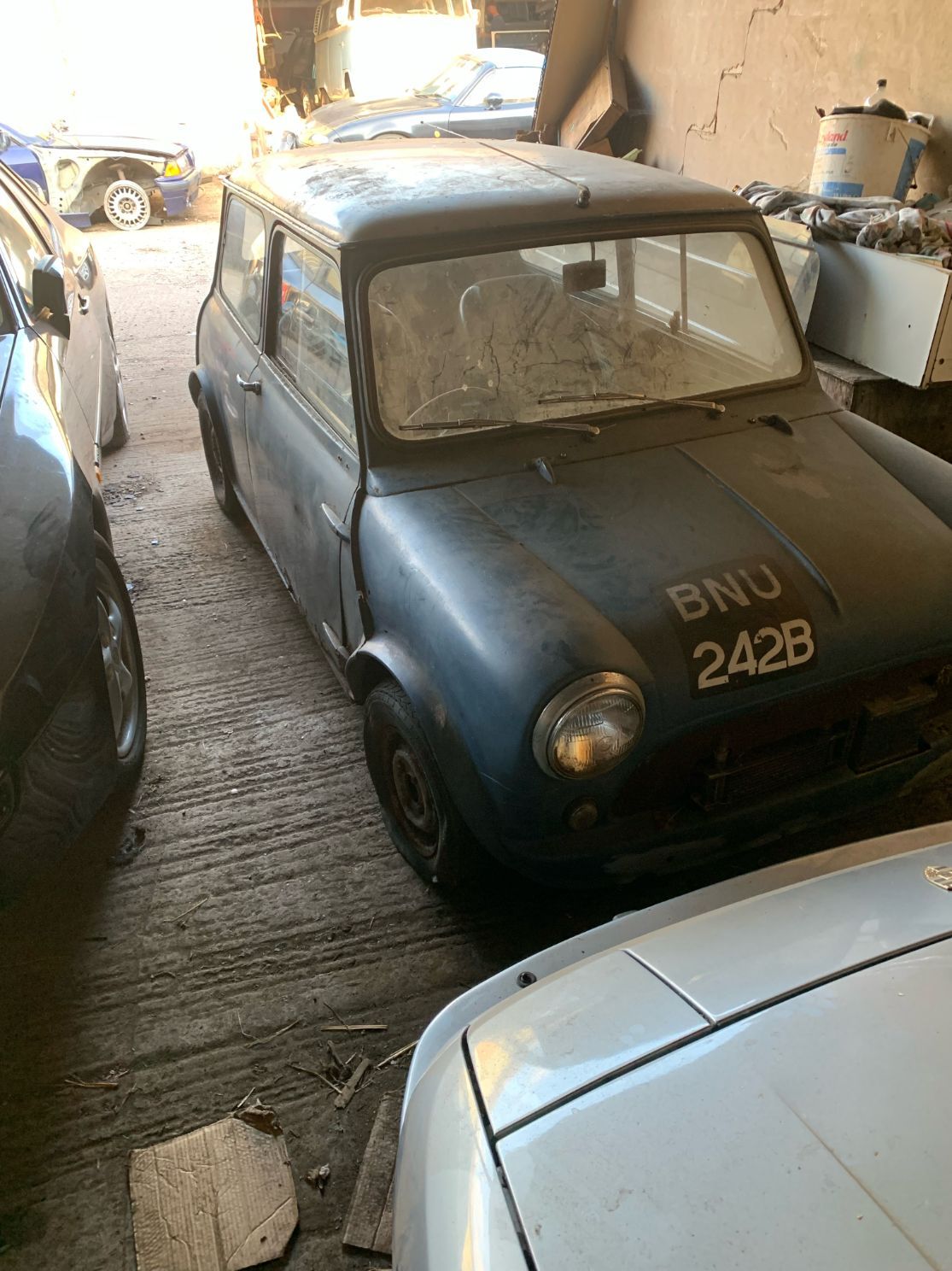 This just so happens to be the second 850 in this year's display, and it was one discovered in a barn just last year. And for a Mini enthusiast like Ian, it was simply too good an opportunity to pass up.
"I just had to buy it, especially as you don't come across genuine Mk 1 Minis like this very often. It also seems to have been some sort of racer in its early life, and had been fitted with uprated parts, so that just added to the fascination."
The owner was actually looking for parts for his MG when he spotted this car in the corner of the barn, and while it clearly hadn't been on the road for many years it seemed that the bodywork hadn't suffered too badly. He adds that the cabin and boot floor are rotten and there's other corrosion to deal with, but it's nothing you wouldn't expect with a Mini of this age.
Unfortunately, the original interior is no longer present and the mechanicals will need a complete overhaul, while Ian will also need to source a few missing engine parts which include the carburettors. But with the Mini so well-served by specialists he's confident such issues won't be a problem.
So what are his plans for the forthcoming restoration? "My aim is to preserve as much of its racing history as possible, so I'm looking to just make it solid and then get it back on the road."
And should you be interested in making this Mini - or Ian's lovely Wolseley that's also on display - your next classic, then be sure to give him a call on 07885 483486. It could just be the start of a whole new motoring adventure.