Ian Mills 1957 Wolseley 1500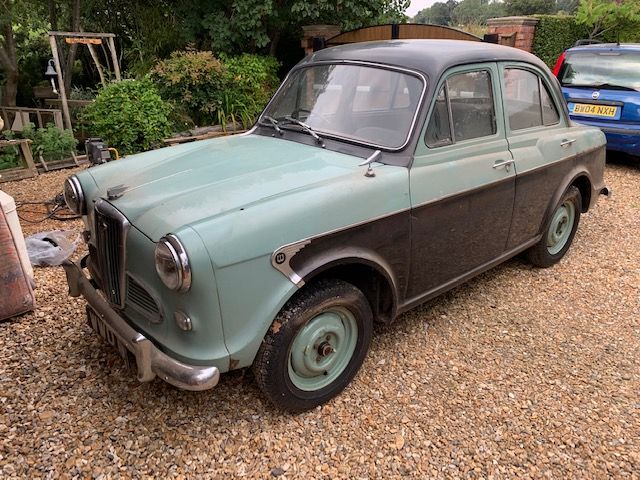 Launched in 1957, this compact luxury saloon was powered by a 43bhp B-Series engine. Mk II and Mk III versions would follow in 1960 and 1961 respectively, these benefitting from a number of revisions and a little more power.
Ian's very early production model was sold new in Birmingham, and while it then passed through the hands of various owners it was always cherished. Indeed, its first owner never used it in the wet and the car was always garaged. It remained in use for many years until being put way in 2002 and it wouldn't emerge again for almost a decade.
Fast forward to 2012 and the last owner's son, Neil, decided it needed recommissioning, and although it got some attention an MOT failure proved to be a setback. But before it could be sorted a tragic accident saw it locked away again. Ian heard about the car in 2021.
"Being a classic car enthusiast, I couldn't resist going to take a look and discovered a cherished and unmolested example of this fine saloon. Despite already having plenty of projects I couldn't turn down the chance to buy it, and now I'm keen to preserve its superb originality.
The Wolseley had never been welded and all of the bodywork and paint were original, which made it a great starting point for a restoration. In fact, the owner has already tackled some of the jobs including an overhaul of the brakes and other mechanical recommissioning, and he's also replaced wiring that had been eaten by a rodent!
Ian explains that the car is being displayed in memory of Neil Smitten, and it's clear that this wonderful British classic is in safe hands. We look forward to seeing it again at a future show.