Hanne Taylor's 1952 Jowett Javelin Deluxe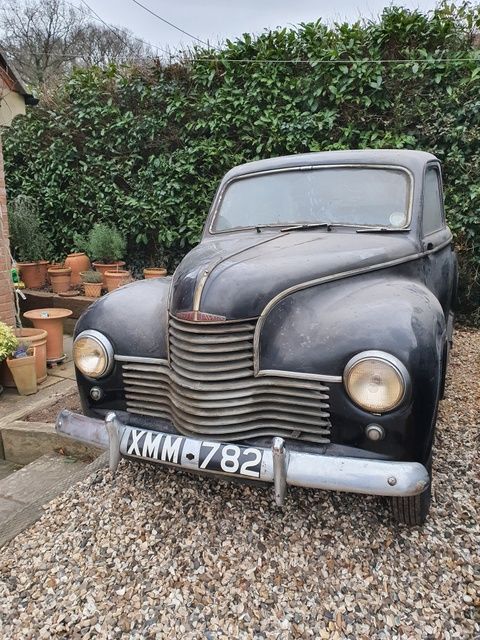 This car was purchased new by Cyril Taylor in 1952 who used the car around Northwest London up until 1958. He then passed the car onto his son Peter Taylor, who used the car frequently up until 1966 when the car was placed into the family's garage.
Family life then got in the way and the car remained in the garage up until a few weeks ago when the car was recovered by a member of the Jowett Car Club with assistance from the late owner's family.
This is the Deluxe version of the model which came with leather seats, armrests, veneer dashboard and additional instruments. The car was groundbreaking for its era with its streamlined design, all round torsion bar suspension, 1500cc flat four 'boxer' engine, 4 speed gearbox and was the world's first production car to be fitted with a curved glass windscreen.
The late owner was diligent enough to cover all the chrome brightwork with grease prior to storing the car. The car was very well serviced with all its service history noted and recorded by Peter. Amazingly despite being flat for decades, the tyres all pumped up and retained air when the car was recovered.
Jowett specialist Chris Spencer, who recovered the car, commented that he's never seen such an original unmolested example of a Javelin. Chris said: "Its all complete and in its original factory paint. It's also never been welded which is virtually unknown for this model."
The car has covered a little over 60,000 miles from new – it is hoped to have the engine in running condition after the show before the car finds a new home.
The Jowett Car Club celebrates its centenary this year and is the world's biggest one make car club.