Gerard Hughes Rover P6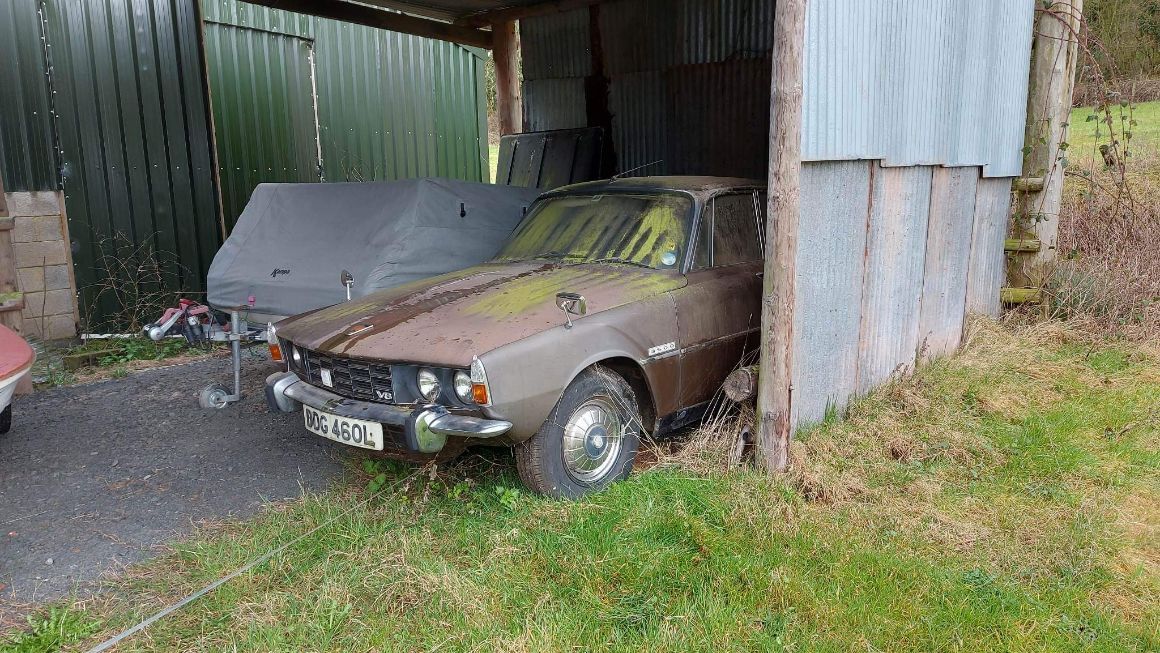 Launched in 1963, so celebrating its 60th birthday, Rover's new saloon was safe, stylish and innovative. The addition of the legendary, Buick-derived 3.5-litre V8 engine five years later boosted performance and appeal, and it's one of those that we have here.
"I've owned it for around eight years and it came from a friend in the motor trade. I'd been looking for a V8 and this one fitted the bill and it has the Borg Warner three-speed automatic gearbox. I'd have liked a manual, but they appear to be a lot more desirable, which is in turn reflected in the asking price for those cars. Although the condition isn't that pretty I'd describe it as looking worse than it is."
Plans are underway for a restoration with the help of a friend, and while there are rusty panels to tackle, the car's construction helps here. All of the panels are bolted to a monocoque structure known as the base unit, and that part of the Rover is nice and solid. "The P6 still makes an attractive restoration prospect thanks to the fact that they were built in reasonable numbers and there are plenty of usable second-hand body panels in circulation."
He goes on to explain that saying the interior isn't that great is an understatement and that may prove more difficult to remedy. The seats are a little past the 'clean and treat' stage, and replacement may be the only option. Seeking out the myriad trim items which are beyond repair may also prove tricky.

Although the car did arrive in Gerard's ownership as a runner, there were a few obvious issues. Clunky front suspension and a charging light which refused to extinguish topped the list, so the mechanicals will need a thorough overhaul, too.