Fred Jones MG Magnette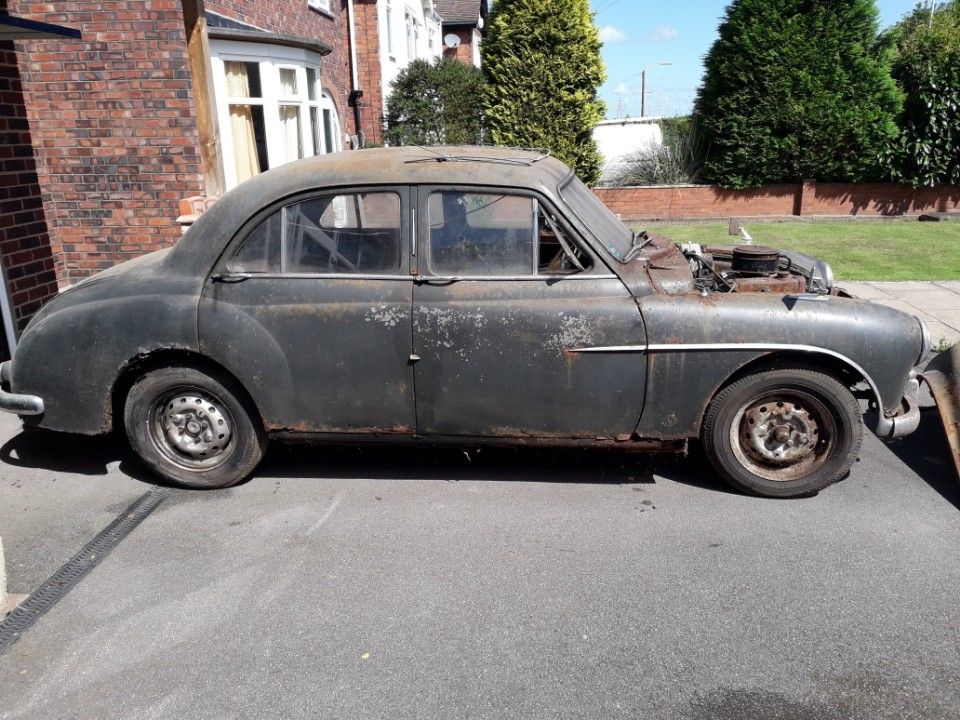 MG's large saloon was launched in 1953, making the example you see an early model. Powered by a B-Series engine, it remained in production until the latter part of 1956 when it was replaced by the ZB. Fred has owned this one for the last couple of years.
"It was advertised on a classic car sales site by the sons of the deceased owner but hadn't found a buyer. I couldn't resist it and bought the car with the promise that it would be restored and not broken up for spares. And in memory of its former owner the sellers had decided to donate the purchase price to cancer research."
The MG had been sitting in a lock-up garage since 1973, put away when the engine's big end bearings failed. Forgotten about for many years, a leaking garage roof meant the car had suffered badly, with extensive corrosion that included doors that wouldn't even open because of rust.
"The interior had completely disintegrated due to the damp, and it looked like something from the Titanic!" Fortunately, the chassis had fared a little better and Fred says that it is remarkably solid. Even so, there's a huge amount of work ahead.
Convinced that it can be saved and not afraid of tackling serious rot, the owner has spent the last couple of years sourcing replacement parts and will soon begin the task of restoring this lovely British classic to its former glory. He adds that's he's pretty good at fabrication, a skill which might just come in handy…
It's easy to understand why such an original example had proved tempting, and despite the restoration challenge that lies ahead we can't wait to see this popular saloon back on the road.