David Alcock Land Rover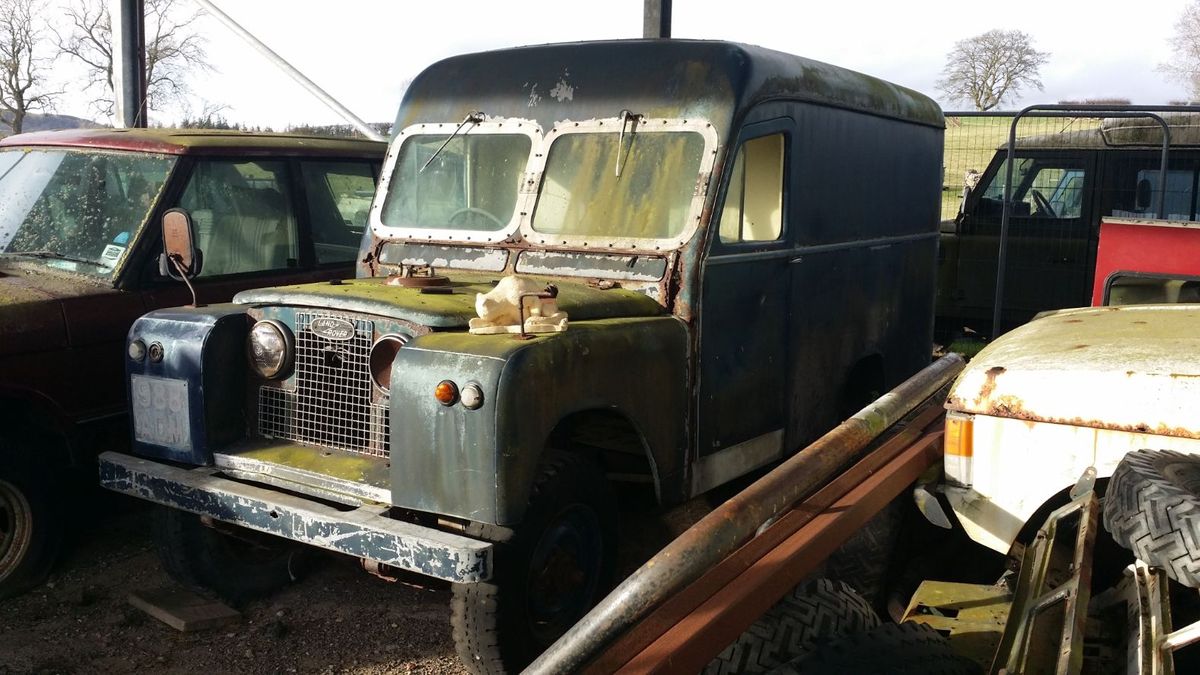 These earlier Land Rovers are popular with enthusiasts across the world, and the arrival of the Series II in 1958 introduced a number of improvements. But the long wheelbase example you see here boasts a rather fascinating history that only increases its appeal.
The owner explains that it was commissioned by John Summers & Sons Ltd at Shotton steelworks in Flintshire, at that time one of the largest in the country. The unusual bodywork was a special coach-built affair made by 'Herbert Lomas Ltd, Ambulance Specialists', and it's reported to be armoured. The notably thick windscreen is certainly unusual…
"The reason for the special body was because this particular vehicle was used to collect money from a bank in Chester which was then used to pay the wages at the steelworks. It certainly would have transported a lot of money over the years!"
By 1975 it was no longer needed for cash-collecting duties and ended up being used as a farm vehicle. Such a hard life did nothing to help its condition and it was retired to a corner of the farmyard where it became home to a cat.
Thankfully, its interesting industrial heritage led to it being saved and David now plans on a restoration that will return it to its former glory. "I normally aim to preserve any patina but I think something smarter is called for here."
There's certainly plenty of work ahead, including welding of the chassis and a replacement bulkhead to be fitted. Thankfully, the body itself appears to be in reasonable condition. A thorough mechanical overhaul is also going to be required, and although the original engine is missing a replacement has been sourced. We're thrilled to have it as this year's show.