Danny Hopkins Scimitar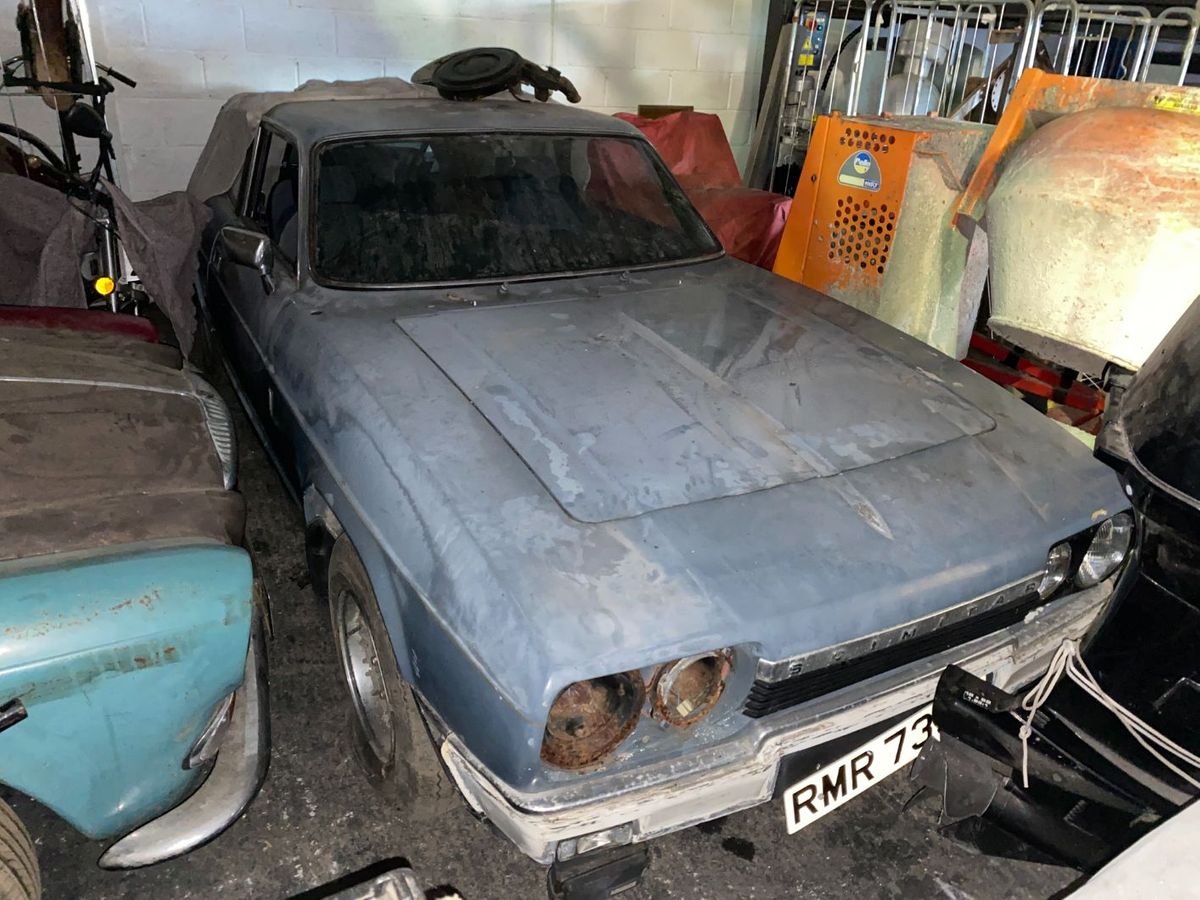 Despite being off the road for two decades, and living in a barn for many years, this Scimitar is in remarkable condition. The body is sound with no crazing, just paint fade. This is because the previous owner, Brian Kent, made sure the car was stored under cover and that no one put anything on it.
Danny said: "A quick look underneath shows us that the chassis appears to be in decent condition as well. The blue interior is faded but sound and, best of all, the Essex V6 turns over and has only got 29,000 miles on it. A barn find this might be, but it's also a time warp… a really sound project that could be brought back to life with minimal effort."
The SE6a is still a bargain classic so barn finds turn up regularly but they usually have gelcoat issues, so this car is very unusual. Longer, wider and more luxurious than the previous SE5 the SE6 was launched in 1975, and the following year it was improved still further as the SE6a with better brakes, a stiffer chassis, revised suspension to improve the handling, better headlights and optional Wolfrace alloys – who doesn't love a SlotMag?
It continued in production until the arrival of the SE6b in 1980 by which time 3,887 had been sold. Values are very much on the up at the moment.
You'll be seeing more of this car in Practical Classics Magazine as Editor Danny gets to grips with his other SE6a, a project you can see brought back to life on the Classic World stage at this very show so make sure you visit the Classic World in Hall 5 for a closer look.
'Team PC' is powering into the other SE6a, but what about this one? Well, rather than sit under a tarpaulin donating bits to his other SE6a, Danny would much rather see this car brought back to life too.