*WINNER* Andy Longfield's 1960 Mini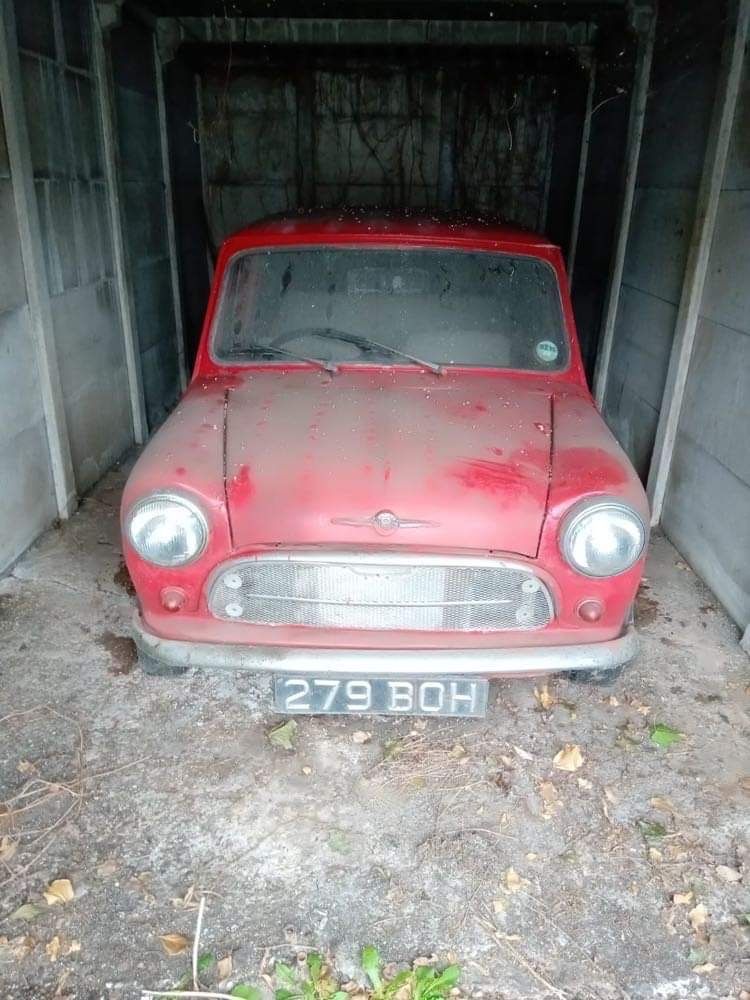 We're always excited to see a Mini in the barn finds display, but this extremely early example - owned by Andy since 2020 - is particularly interesting as it's had just one previous owner. And it was found just a few miles from the NEC.
And under all the dust you might just notice a rather interesting feature. Yes, it has a boot which is made of glass-fibre and attached to the original bodywork in order to improve luggage space. Fitted by the original owner, it can best be described as somewhat unique.
"The car had been sitting in a garage for years, and the last tax disc is dated 1995" explains Andy. "I went to have a look and was keen to buy it, and when the late-owner's family saw I was enthusiastic they were even kind enough to reduce the price."
Andy managed to get the little A-Series engine running but admits that the rest of the car is going to need extensive renovation. A large rust hole in the floor is just one of the things to tackle, and it's going to need replacement of the wings, sills and plenty of other parts before this legendary little classic is ready to return to the road.
In fact, it might just be a project that a visitor to the show is ready to take on. "During the pandemic lockdowns I restored a Jaguar E-Type, but with so much work needed on this one it's going to be for sale once the show is finished."
Very early Minis such as this are rightly sought-after, and once restored this example is guaranteed to receive plenty of attention. If you're looking for your next restoration, then be sure to have a chat with Andy or call him on 07955 293880.